Books

Featured Books

design007 Magazine

Latest Issues

Current Issue

Rigid-flex: Designing in 3D

In this month's issue, our expert contributors share their best tips, tricks and techniques for designing rigid-flex circuits. If you're a rigid board designer considering moving into the 3D world of rigid-flex, this issue is just what the doctor ordered!

Simulation, Analysis, and AI

Getting today's designs "right the first time" is critical, especially with costly advanced PCBs. Simulation and analysis software tools can help you in the fight to eliminate respins. They're not magical, but they can predict the future of your design.

Advanced, Complex & Emerging Designs

This month, our contributors focus on designing PCBs with advanced, complex and emerging technologies. We investigate design strategies for boards that are on the cutting edge of technology, or crazily complex, or so new that designers are still writing the rules as they go.

Columns

Latest Columns

||| MENU
Estimated reading time: 4 minutes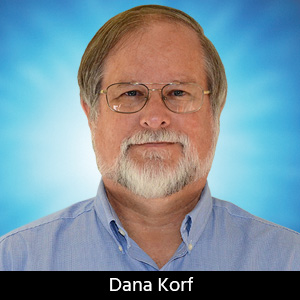 May 18, 2023
Dana on Data: Can ChatGPT Solve My PCB Data Transfer Quality Problem?
For decades, humans using software solutions created by humans have been trying to create a perfect PCB design data package that can be utilized, as is, by a PCB fabricator. The goal was to send data to computers that would automatically read and interpret the data and, from that, create production tooling without any human intervention.
So far, we have failed to achieve this goal, and there is no solution on the horizon. The media is talking about how artificial intelligence (AI) will replace all of us with its ability to search massive amounts of online data to create fast, automatic solutions. To this end, I asked ChatGPT how to solve the data transfer quality problem. Below are three questions I posed, along with ChatGPT's unedited responses.
1. What are the three top reasons why PCB data can't be used as-is when received by a fabricator?
ChatGPT: There are several reasons why PCB data may not be suitable for fabrication as-is when received by a fabricator. Here are three of the most common reasons:
Design errors: The PCB data may contain design errors such as missing or incorrect connections, overlapping or misaligned components, or incorrect pad sizes. These errors can cause issues with the functionality of the final PCB, so the fabricator must identify and fix them before fabrication can begin.
Manufacturing constraints: The PCB data may not adhere to the manufacturing constraints of the fabricator's equipment or processes. For example, the data may specify a minimum trace width or spacing that is smaller than what the fabricator's equipment can handle. In such cases, the fabricator may need to make adjustments to the design to ensure that it can be fabricated successfully.
File format compatibility: The PCB data may be in a file format that is not compatible with the fabricator's software or equipment. This can result in data loss, corrupted data, or incorrect interpretation of the design. The fabricator may need to convert the data to a compatible format or work with the designer to resolve any compatibility issues.
2. What are the top three solutions to create perfect PCB data packages?
ChatGPT: Creating a perfect PCB data package is essential for ensuring successful fabrication of a PCB. Here are three solutions to create a perfect PCB data package:
Use design rules and guidelines: PCB designers should follow design rules and guidelines provided by the fabricator to ensure that the design adheres to the fabricator's manufacturing capabilities. These guidelines may include minimum trace widths and spacing, minimum hole sizes, and other manufacturing constraints. By adhering to these guidelines, the designer can create a PCB design that is optimized for fabrication.
Use design validation software: Design validation software can help identify errors in the PCB data before it is sent to the fabricator. This software can detect issues such as missing or incorrect connections, overlapping or misaligned components, and incorrect pad sizes. By using design validation software, the designer can ensure that the PCB data is error-free and ready for fabrication.
Provide clear documentation: Clear documentation is crucial to ensuring that the fabricator has all the information needed to fabricate the PCB correctly. The documentation should include the PCB layout, bill of materials (BOM), fabrication notes, and any other relevant information. The documentation should be clear, concise, and easy to understand to avoid any misunderstandings or errors during fabrication. Providing clear documentation can help ensure that the PCB data package is complete and ready for fabrication.
3. Why don't PCB fabricators send complete design rules and guidelines to their customers?
ChatGPT: PCB fabricators typically have design rules and guidelines that they use to ensure that PCBs are manufactured to their standards and capabilities. However, they may not always provide these rules and guidelines to their customers for several reasons:
Proprietary information: PCB fabricators may consider their design rules and guidelines to be proprietary information that they do not want to share with their customers or competitors. They may have invested significant resources in developing these guidelines and view them as a competitive advantage.
Variation in capabilities: PCB fabricators may have different capabilities depending on their equipment, processes, and materials. They may not want to provide a one-size-fits-all set of design rules and guidelines that may not apply to all customers. Instead, they may prefer to work with each customer on a case-by-case basis to ensure that the design rules and guidelines are tailored to the specific project and requirements.
Complexity: PCB fabrication is a complex process that involves many variables, and providing a complete set of design rules and guidelines may be overwhelming or confusing to customers who are not familiar with the manufacturing process. Fabricators may prefer to work with customers to provide guidance and advice specific to their project, rather than providing a comprehensive set of rules that may not be fully understood or followed correctly.
Hello, readers. It's me, Dana, again. My human reaction to the answers above is to simply sigh. As you can see, no detailed solutions were provided. ChatGPT just provided the usual, high-level, generic answers. I guess us "carbon units"—what humans are called in "Star Trek"—will have to continue trying to solve this problem manually.
It's worth noting that some PCB fabricators provide their customers with design rules and guidelines, and even online resources or software tools, to help them optimize their designs for fabrication. Ultimately, that decision is up to the fabricator. Customers, in turn, can always ask for guidance or advice on how to optimize designs.
Dana Korf is the principal consultant at Korf Consultancy LLC.