Books

Featured Books

design007 Magazine

Latest Issues

Current Issue

Rigid-flex: Designing in 3D

In this month's issue, our expert contributors share their best tips, tricks and techniques for designing rigid-flex circuits. If you're a rigid board designer considering moving into the 3D world of rigid-flex, this issue is just what the doctor ordered!

Simulation, Analysis, and AI

Getting today's designs "right the first time" is critical, especially with costly advanced PCBs. Simulation and analysis software tools can help you in the fight to eliminate respins. They're not magical, but they can predict the future of your design.

Advanced, Complex & Emerging Designs

This month, our contributors focus on designing PCBs with advanced, complex and emerging technologies. We investigate design strategies for boards that are on the cutting edge of technology, or crazily complex, or so new that designers are still writing the rules as they go.

Columns

Latest Columns

||| MENU
Electronics Industry Supply Chains Look Healthy; Inventories Expand
September 1, 2023 | IPC
Estimated reading time: 1 minute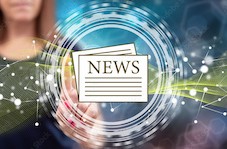 Though cost pressures continue to impact the electronics industry, product demand and inventories remain positive, leading to a healthy supply chain per IPC's August 2023 Global Sentiment of the Electronics Supply Chain Report.
"Over the next six months, electronics manufacturers expect to see continued increase in both labor and material costs, although to a lesser extent than current conditions," said Shawn DuBravac IPC chief economist. "Conversely, while backlogs and profit margins are expected to improve, ease of recruitment is likely to remain challenging."
Additional survey data show:
The Labor Costs Index rose four points in August. The index remains extremely elevated. The electronics industry has yet to see a break in the trend of raising labor costs.
The Material Costs Index rose five points in August. This is the first monthly increase since October 2022. Future months will help determine if this rise was driven by data volatility or a more meaningful trend.
The Shipment Index rose solidly in August and remains in expansionary territory. The Orders Index rose one point and also remains in expansionary territory.
The Backlog Index rose in August but remains in contraction territory, though just barely. New orders and shipments seem well balanced in the electronics industry right now which has likely weakened backlogs.      
For the report, IPC surveyed hundreds of companies from around the world, including a wide range of company sizes representing the full electronics manufacturing value chain. View full report.
---
Suggested Items
10/02/2023 | Gen3
Gen3, Global leader in SIR, CAF, Solderability, Ionic Contamination & process optimisation equipment, is pleased to announce the appointment of John Barraclough as the Head of Business Development.
10/02/2023 | KYZEN'
KYZEN, the global leader in innovative environmentally friendly cleaning chemistries, announced that Debbie Carboni, Global Product Line Manager - Electronics, will present as part of the Electric Vehicle (EV) panel during the IPC High Reliability Forum.
10/02/2023 | Mycronic AB
Mycronic AB has received the first order for upgrades of already installed display mask writers from gas laser to solid state laser from SK Electronics in Japan.
09/29/2023 | Dixon
Dixon wholly owned subsidiary- Padget Electronics Private Limited enters into an Agreement with Xiaomi to carry out manufacturing of smart phones and other related products for Xiaomi.
09/29/2023 | USPAE
In a major initiative to innovate how the Department of Defense (DoD) spurs commercial technology development, the U.S. Partnership for Assured Electronics (USPAE) and DoD launched a Defense Business Accelerator (DBX) to open doors for industrial base growth and stimulate private investment.