Books

Featured Books

smt007 Magazine

Latest Issues

Current Issue

Economic Headwinds

This issue takes stock of the current economic outlook and how companies are using current conditions to move themselves through technological evolutions, workforce shifts, and financial changes. Even with these headwinds, there's forward progress to be made.

Attracting New Talent

To get different results in staffing, you must change how you define, promote and recruit your job opportunities. How do you become magnetic to high-quality early-career candidates?

Test and Inspection

Test and inspection methods are undergoing rapid change. In this issue, we consider the influence of AOI, AI, and human eyes. How exactly are these pieces of the puzzle changing the role of test and inspection?

Columns

Latest Columns

||| MENU
Estimated reading time: 1 minute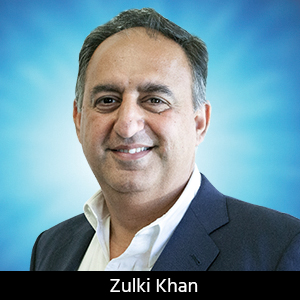 March 12, 2014
Uncovering Assembly Problems of High-Speed PCBs
High-speed PCBs have become much more common during the past five years. However, special challenges arise due to unanticipated high-speed issues. Some relate to manufacturing or processes, while others are pure component- or fabrication-based. In particular, highly complex, highly integrated components like FPGAs need close scrutiny. Also, it's important to note that PCBs may use mixed materials like Rogers and FR-4 cores in order to incorporate those high speeds.
The mixed-material board may need pre-preg special processing and temperature treatment compared to conventional FR-4 boards. In such cases, extra care must be applied to watch for certain manufacturing aspects. For example, high-speed boards might pass at certain lower spectrum speeds, but begin failing at certain other higher speeds. However, when it comes to regular investigation, those same boards might pass all the run-of-the-mill tests like flying probe, functional tests and ground-to-power short tests.
It becomes worrisome when these boards fail at certain high-speed level bands. Investigation as to the reason(s) why they fail include checking out the process and dissecting it step-by-step and scrubbing the bill of materials (BOM) all the way from A to Z to make sure there are no issues during verification testing.
The high-speed board may be perfect when it comes to BGA assembly. All the balls properly collapse; all the thermal profiles are accurately determined and performed. All soak temperatures, pre-heat, soak and cool-off periods fall within manufacturer limits and ranges. Yet, this high-speed board fails at high speed at the time of system functional level testing in the system.

Read the full column here.


Editor's Note: This column originally appeared in the February 2014 issue of SMT Magazine.