Books

Featured Books

pcb007 Magazine

Latest Issues

Current Issue

The Registration Sweet Spot

Registration is underrated and underappreciated. The key is to ensure proper registration from layer to layer across the entire printed circuit board. It's a holistic process requiring anticipation, prediction, precise attention at each step, and detailed data tracking and monitoring.

High-reliability Fabrication

In this month's issue, our expert contributors discuss the latest in technologies, trends, complexities and resources regarding high-reliability fabrication.

Finding Ultra

New demands on PCB fabrication, namely advanced packaging, ultra high density interconnect (UHDI), and new specialty materials, are converging, changing the landscape of our business. Is it time to start paying close attention to this convergence?

Columns

Latest Columns

||| MENU
Estimated reading time: 3 minutes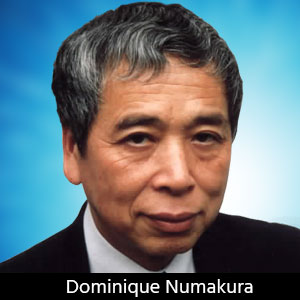 October 7, 2014
Lights Out for Sony?
Last month, Sony announced a loss of more than $2 billion and canceled dividends for the current fiscal year. This is the first time the company has canceled its dividend payment and the CEO apologized for Sony's poor performance. He blamed the fiscal shortfall on the strategy to center core business on the smart phone segment--revenue never reached the estimated forecast. Sony's restructuring plan calls for layoffs within the mobile device division. The CEO did not elaborate on the restructuring plans.
Sony was the flagship company in the global consumer electronics market during the second half of the twentieth century. It developed many innovative electronics technologies and created new markets. Product lines included the transistor radio, Walkman, VCR, video camera, Trinitron color TV, video games, and more. Sony remained at the top because of its name recognition--consumers were happy to pay more for Sony products. The Sony name had a perception of quality, durability, and cutting-edge technology. Over the last 15 years, Sony has lost its competitive advantage and is now one among many in a crowded electronics market.
Sony's management team was aware of a downturn in business and tried to improve cash flow by selling several manufacturing divisions to EMS companies. This action did cut cost in the short term; however, it did nothing to create new, innovative products. Sony decided to enter into a joint venture with Ericsson, a Swedish telecommunication giant to expand its cellular phone business. The joint venture did not make a big splash and Sony tried to acquire Apple Computer during the 90s. Both companies had a business relationship because Sony manufactured personal computers for Apple during that time. One could speculate on the financial position of Sony today if the company had succeeded in the Apple acquisition. I think Apple would not be as successful as it is now if Sony had been involved.
A close friend of mine worked for Sony as a design engineer. His career blossomed and he was tapped to become the planning manager of a CEO support team because of his aggressiveness. He proved to be a valuable asset to Sony and retired from the company about 10 years ago. He told me he retired because Sony was no longer doing exciting things. Unfortunately, my friend passed away a few years ago. He loved Sony and was expecting the lights to go out on his old company during his lifetime. Fortunately for him, he did not see it.
How can Sony be saved? It needs a strong and innovative leader, like a Steve Jobs from Apple or a Carlos Ghosn from Nissan. I don't think its too late for Sony.
Dominique K. Numakura, dnumakura@dknresearch.com
DKN Research, www.dknresearchllc.com
*To view past issues of the newsletter, click here.

Page 1 of 2