Books

Featured Books

pcb007 Magazine

Latest Issues

Current Issue

The Registration Sweet Spot

Registration is underrated and underappreciated. The key is to ensure proper registration from layer to layer across the entire printed circuit board. It's a holistic process requiring anticipation, prediction, precise attention at each step, and detailed data tracking and monitoring.

High-reliability Fabrication

In this month's issue, our expert contributors discuss the latest in technologies, trends, complexities and resources regarding high-reliability fabrication.

Finding Ultra

New demands on PCB fabrication, namely advanced packaging, ultra high density interconnect (UHDI), and new specialty materials, are converging, changing the landscape of our business. Is it time to start paying close attention to this convergence?

Columns

Latest Columns

||| MENU
Estimated reading time: 4 minutes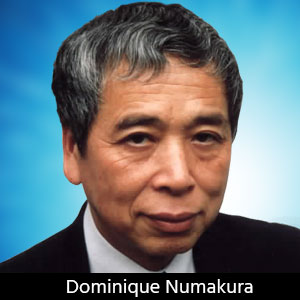 June 4, 2014
The Future of OLED TVs
Both Sony and Panasonic recently announced their decision to terminate organic light-emission diode (OLED) television businesses. Panasonic has also announced that it will sell its entire OLED TV business to Japan Display.

The television has always been a staple in the consumer electronics market since broadcasting started on cathode ray tube (CRT) TVs in 1934 in Germany. The TV saw several enhancements and breakthroughs in technology throughout the years--color TV in the 1960s, the VCR (VTR) in the 1970s, and flat panel TV in the 1990s. Large-sized LCD screens are now in almost every home.
Electronics manufacturers eliminated production of the CRT TV. The market was slow to switch over to flat panel TVs because of the high costs; however, the rapid decline in prices caused a flood in the market. Unfortunately, margins have shrunk dramatically for manufacturers searching for new products and ideas in the television industry.
Japanese and Korean electronics companies introduced new concepts for next-generation TVs in the last few years, including 3D TV, 4k HDI TV, and OLED TV. The industry was extremely optimistic with 3D TV it was introduced five years ago; unfortunately, the boom in business never blossomed and went by the wayside before it even took off. Now, companies are focused on making 4k TV the next "must have" high-definition TV. However, the market is still soft even with an aggressive advertising campaign and promotions. OLED TV is not a very new technology, but the incredible technical advances provide higher resolution and brightness and the addition of a bendable panel. The industry expects (hopes) it will create another major business source because of its unique technology. Several major TV manufacturers in Japan, Korea, and Taiwan have thrown their hat in the ring and will expand into this technology.
The decision from Panasonic and Sony surprised the industry because they may miss out on a potentially large market. One of my business associates who is an expert in this industry explained that Sony developed OLED TV a long time ago and was hoping it would be the next-generation TV after the LCD panel. Approximately eight years ago, Sony commercialized the first 11" OLED TV. Since then, the company has decided to temporarily shut down this department because it could not reduce manufacturing costs enough to provide a resonable retail price. Sony tried to enter the OLED TV market again and introduced large-panel TVs a few years ago. Unfortunately, the company terminated operations because it was not profitable.
Panasonic has a different story. The company dominated the plasma TV segment and built a huge plant to support manufacturing. However, it decided not to compete in the LCD segment, and had to terminate the plasma business after consecutive yearly losses (that's what happens when you put all your eggs in one basket).
For these reasons, the OLED TV segment could be a promising candidate for the company. But, Panasonic decided quickly to exit from this market. Neither Panasonic nor Sony could explain their reasoning, but I would guess the manufacturing yields were very low and the company did not have solutions to improve the manufacturing process and reduce costs. Now, they have to think about new technologies for the TV business.

Korean electronics giants Samsung Electronics and LG Electronics continue to explore the OLED TV business. They too have similar yield issues with the production process. If the companies can't find a way to lower costs, they should cut and run as fast as Sony and Panasonic did--there's no sense in throwing good money after bad technology.
Dominique K. Numakura, dnumakura@dknresearch.com
DKN Research, www.dknresearchllc.com
*To view back issues of the newsletter, click here.

Page 1 of 2