Books

Featured Books

pcb007 Magazine

Latest Issues

Current Issue

The Registration Sweet Spot

Registration is underrated and underappreciated. The key is to ensure proper registration from layer to layer across the entire printed circuit board. It's a holistic process requiring anticipation, prediction, precise attention at each step, and detailed data tracking and monitoring.

High-reliability Fabrication

In this month's issue, our expert contributors discuss the latest in technologies, trends, complexities and resources regarding high-reliability fabrication.

Finding Ultra

New demands on PCB fabrication, namely advanced packaging, ultra high density interconnect (UHDI), and new specialty materials, are converging, changing the landscape of our business. Is it time to start paying close attention to this convergence?

Columns

Latest Columns

||| MENU
Estimated reading time: 4 minutes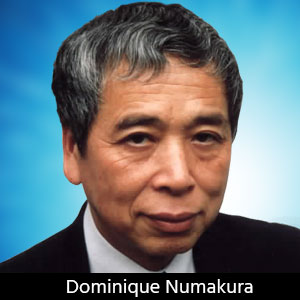 May 18, 2015
EPTE Newsletter from Japan: BIOMEDevice 2015
BIOMEDevice 2015 was held at the Boston Convention & Exhibition Center on May 6. The event featured top suppliers and new technologies from the medtech industry, including local industries from New Hampshire and Massachusetts as well as companies from California. Related events at the show included Design & Manufacturing, Electronics New England, Plastec New England, and Quality Expo Showcase. Although the event was regional, there were still more than 350 companies with exhibits, and many more visitors than I expected.
It was standing room only at the open seminars. I did not discover any new products or technologies that could be an earth-shattering event, but I did pick up a lot of useful information. The convention was not specifically targeting the medical industry; however, all the vendors and sales representatives focused their presentations on medical technologies and business. This shows how important and profitable the medical device business is for electronics companies in New England.
More than half of the exhibitors were headquartered in New England, and the others traveled from the Midwest, the West Coast and Canada. There were a few companies from Japan, while Taiwan and Singapore sent sales reps to the event.
Almost all the exhibitors featured products and technologies related to the medical industry. Some of these included metal and plastic resins, plastic molding & tubing, chemical etching & forming, fine laser processing, electronic & mechanical components, assembling services, and PCBs (there were a handful of flex circuit manufacturers). The show was not limited to manufacturing firms. There were several companies affiliated with designs, simulations, evaluations, testing and analysis.
Most of these local manufacturers do not have volume production capabilities geared for worldwide expansion, but they do have cutting edge technologies and can create manufacturing lines for new medical devices. Any business they attracted at this event will not require a huge investment, and is usually a win-win for the company and the prospective client.
I was hoping to gain some market information about new technology trends for medical devices, and how this can relate to the PCB industry. Unfortunately, there was very little information about market trends. Several companies displayed actual medical devices that they produced for some of their clients. These representatives could not explain the mechanisms or speak about any business trends from their fields, but they did provide professional advice related to many of these medical devices.
The exhibition was still a great networking opportunity. I found a few local manufacturers for elastic sheets to use for flexible substrates, printable light sources, functional membrane switches, and more. This type of business is in my wheelhouse; my passion is designing new electronic devices. I will try and use local businesses from New England for my manufacturing and collaborative business needs.
Headlines of the week
(Please contact haverhill@dknreseach.com for further information of the news.)
1. Asahi Glass (Major glass material supplier in Japan) 4/17
Has established the whole manufacturing process of glass substrate in China for the growing demands of TFT-LCD panels.
2. Showa Denko (Major chemical company) 4/21
Will expand the manufacturing capacity of high purity hydrogen fluoride gas for the etching process off the semiconductors.
3. Citizen Electronics (Major electronic device supplier in Japan) 4/23
Has developed a new LED device "COB Series Version4" with the highest conversion rate as the lighting source for out side use.
4. Toppan Printing (Major printing company in Japan) 4/24
Will invest 20 MUS$ for Shanghai Plant in China to increase the manufacturing capacity of photo masks for expanding demands of the semiconductor manufacturers in China.
5. Sharp (Major electronics company in Japan) 4/27
Has commercialized a new large size (80") touch LCD display "BIG PAD PN-L803" with comfortable touch and writing.
6. Mitsubishi Chemical (Major chemical company in Japan) 4/27
Has contracted with SUNY Polytechnic Institute in New York for the evaluation of the next generation CMP cleaning regent.
7. Solar Frontier (Major photovoltaic cell supplier in Japan) 4/30
Has agreed to supply CIS base thin film photovoltaic cells to Konar Energy in Turkey for 23MW class solar energy generator.
8. Mitsubishi Electric (Major electric & electronics company in Japan) 5/7
Will roll out the new power semiconductor module series "DIPIPM+" as the controller of the air conditioning equipment.
9. JSR (Major electronics material suppier in Japan) 5/12
Has agreed to found a new JV with imec, leading institute in Belgium for development of next generation photoresist for EUV lithography.
10. SEIKO (Major electronics company in Japan) 5/12
Has agreed to found a new joint venture with SEIKO Instr for manufacturing of semiconductor devices, especially analog devices.
11. DeNA (Major network company in Japan) 5/12
Has decided to found a new JV with ZMP to develop automatic driving technologies for robot taxi cabs.
12. Oki Circuit Technology (Major PWB manufacturer in Japan) 5/12
Has established copper coin process for high layer count multi-layer board. The process makes the heat sink capability of the boards 20 times higher.
Recent Articles of DKN Research
Please find the full articles here.
Dominique K. Numakura, dnumakura@dknresearch.com
DKN Research, www.dknresearchllc.com
To see previous newsletter, please click here.