Books

Featured Books

design007 Magazine

Latest Issues

Current Issue

Rigid-flex: Designing in 3D

In this month's issue, our expert contributors share their best tips, tricks and techniques for designing rigid-flex circuits. If you're a rigid board designer considering moving into the 3D world of rigid-flex, this issue is just what the doctor ordered!

Simulation, Analysis, and AI

Getting today's designs "right the first time" is critical, especially with costly advanced PCBs. Simulation and analysis software tools can help you in the fight to eliminate respins. They're not magical, but they can predict the future of your design.

Advanced, Complex & Emerging Designs

This month, our contributors focus on designing PCBs with advanced, complex and emerging technologies. We investigate design strategies for boards that are on the cutting edge of technology, or crazily complex, or so new that designers are still writing the rules as they go.

Columns

Latest Columns

||| MENU
Most-Read PCB Design Articles of 2015
December 23, 2015 | Andy Shaughnessy, PCBDesign007
Estimated reading time: 3 minutes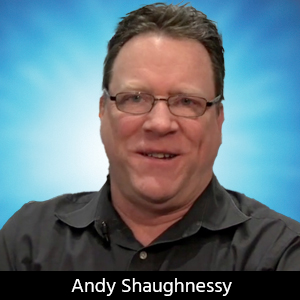 EchoStar's Les Beller Shares the PCB Design-to-Fab Process
Recently, Barry Matties had the opportunity to meet and interview Les Beller of EchoStar Technologies. In this interview, Beller focuses on the many challenges circuit board designers face, strategies for bridging the gap between circuit design and fabrication, and the future of circuit designers.
Moats, islands, cut-outs in the ground plane, isolated power planes, floating ground regions, and a host of other intricate layout techniques are often used by PCB designers to reduce crosstalk, EMI, and to otherwise improve overall system performance. But a high-speed signal crossing a split in the plane causes problems along at least three dimensions, including signal quality, crosstalk, and EMI.  Barry Olney explains. 
Cadence's Brad Griffin Digs Deep Into DDR
Guest Editor Kelly Dack stopped by the Cadence Design Systems booth at DesignCon 2015, where he sat down with Product Marketing Manager Brad Griffin to discuss Cadence's advanced PCB design and signal integrity tools, and the company's focus on DDR.
Scott McCurdy, director of sales and marketing at Freedom CAD Services, expresses his vision for what North America is bringing to the table in the world of circuit design. I‐Connect007 Publisher Barry Matties and McCurdy also discuss China, trends in product design, tools, and more.
Let's try to define "low flow" in terms that will make sense to both suppliers and users of the products.  A low-flow prepreg is a prepreg that flows sufficiently to wet out and adhere to bonding surfaces and to fill inner layer copper details, but does not flow so much as to fill in cut-out areas in a heat sink or run unevenly out of the interface between rigid and flexible elements of a rigid-flex PWB.
Martin Cotton of Ventec explains why the right decisions are not always the easiest decisions, but making them well and as early as possible often avoids errors and addition costs. This is certainly the case in PCB design and a key decision influencing the design process and the eventual outcome is the selection of material and of the materials vendor.   
Many PCB designers would rather do just about anything than pore over a P&L spreadsheet. But Nick Barbin isn't a typical designer. He co-founded the design bureau Optimum Design Associates over two decades ago, and the company later expanded into contract manufacturing and Lean processes. I caught up with Nick recently and asked him how he wound up leading an EMS company on the Inc. 5000 list.
Andy Shaughnessy recently attended the Orange County Designer's Council "Lunch and Learn" meeting, held at the Broadcom offices on the campus of the University of California, Irvine. Afterward, he sat down with Scott Davis, CID, the senior manager of PC board design at Broadcom, to discuss the company's savvy PCB design department and their approach to PCB design.
Max Maxfield Looks at the Future of Electronics

Clive "Max" Maxfield has worked for decades in this industry, and in a variety of capacities: Engineer, author, editor, columnist, blogger, and keynote speaker. Editor Andy Shaughnessy caught up with his former columnist recently and asked him what he'd been doing to stay out of trouble, and what sort of technology and futuristic electronic gadgets were piquing his interest now. 
Outsourcing your design work is a big deal. How do you know that the end-result will be as you envisaged? Will you have full control of your design? Will it be done to the quality you expect and within the time frame required? Outsourcing can pose some fairly scary questions, so what are the key things to consider and what are the pitfalls to avoid?
---
Suggested Items
09/20/2023 | I-Connect007 Editorial Team
Panasonic's Darren Hitchcock spoke with the I-Connect007 Editorial Team on the complexities of moving toward ultra HDI manufacturing. As we learn in this conversation, the number of shifting constraints relative to traditional PCB fabrication is quite large and can sometimes conflict with each other.
09/14/2023 | MKS' Atotech
MKS' Atotech, a leading surface finishing brand of MKS Instruments, will participate in the upcoming IPCA Expo at Bangalore International Exhibition Centre (BIEC) and showcase its latest PCB manufacturing solutions from September 13 – 15.
09/14/2023 | Vern Solberg -- Column: Designer's Notebook
Flexible circuit applications can be as basic as furnishing electrical interconnect between two conventional circuit board assemblies, or to prove a platform for placing and interconnecting electronic components. During the planning and pre-design phase of the flexible circuit, there will be several material and process related questions that need to be addressed. Most flexible circuit fabricators welcome the opportunity to discuss their customers' flexible circuit objectives prior to beginning the actual design process.
09/14/2023 | John Watson -- Column: Elementary, Mr. Watson
Electronics are continually evolving, driven by innovations in printed circuit board technology. Flexible PCBs have emerged as a revolutionary force, reshaping the PCB industry and influencing the design and functionality of countless electronic devices. Some believe that flexible PCBs are a relatively newer technology, but as we will see, that is not true. Since I'm an instructor, here's a short history lesson on how we got here and what we can expect.
09/11/2023 | PRNewswire
Can digital and/or high throughput manufacturing be applied to circuit boards? Can stretchable electronics be produced without sacrificing processing capabilities?