Books

Featured Books

design007 Magazine

Latest Issues

Current Issue

Simplification

On the subject of simplification, our expert contributors explain how to design PCBs without making them complex and over-constrained—whatever the level of technology. In addition, we discuss the effect your decisions and tradeoffs have on design complexity.

The Standards of Design

Our expert contributors discuss how PCB designers can utilize standards to save time and money, not to mention frustration. We also spotlight the newly updated version of the IPC Checklist, a handy guide that illustrates which standards cover which topics, from front-end design through assembly.

Rigid-flex: Designing in 3D

In this month's issue, our expert contributors share their best tips, tricks and techniques for designing rigid-flex circuits. If you're a rigid board designer considering moving into the 3D world of rigid-flex, this issue is just what the doctor ordered!

Columns

Latest Columns

||| MENU
Medical PCB Design: Not Just Another High-Rel Board
February 3, 2016 | Andy Shaughnessy, PCB Design007
Estimated reading time: 2 minutes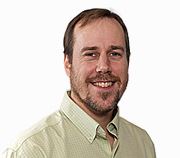 Some of the coolest new electronic products have come courtesy of the medical market. I wanted to find out more about this fast-growing segment, so I contacted Kenneth MacCallum, an engineering physicist with StarFish Medical. StarFish is a medical device design company that's created some major electronic medical innovations, and they're about as cutting-edge as you can get.
I asked Kenneth to talk about the medical electronics industry, medical PCB design, and some of the unique challenges that technologists face in this fascinating market. Plus, what does digital health mean for electronics designers? 
Andy Shaughnessy: Why don't you start off by giving us a quick background on StarFish Medical?
Kenneth MacCallum: StarFish is a consulting design engineering firm that specializes in the development of medical devices. Unique for a boutique design firm, we have a full complement of manufacturing services. We work for all sorts of companies, big, little, all across North America and Europe. Many are serial entrepreneurs that have launched and sold medical device start-ups to industry leaders. We work on products as varied as ultrasound systems, lab on a chip, orthopedic surgery assist devices. Digital health is a rapidly growing segment.
Shaughnessy: You're a principal engineering physicist at StarFish, and you're involved in PCB design. Tell us about your work there.
MacCallum: I do two things. I'm an engineering physicist and a project manager. That means I'm a technical guy, but I also make sure projects stay on the rails. From a technical standpoint I behave like an engineer. I design PCBs and circuits. The engineering physicist part of me adds basic principles analysis of all sorts of fun stuff including optics, algorithmic processing for ultrasound, or image processing. Like most electrical engineers, I also work on firmware and logic design.
Shaughnessy: How is designing a medical PCB different than designing any other high-reliability board?
MacCallum: Although the medical industry is fairly heavily regulated, designing a medical PCB is not that different than designing for lab equipment or a consumer device. There are still safety standards to meet. The medical standards are more stringent and they span a bit more.
I've worked in metrology, general engineering (remotely operated vehicles), and consulting engineering for consumer and dental devices. I've seen a bit about what is required for various product sectors, developed products and gone through regulatory hurdles for each. They all have regulatory requirements—especially Europe—but the requirements are generally harmonized around the world. We meet ISO 60601 for medical and ISO 61010 for laboratory equipment. These are standards we must comply to or we can't sell in the various markets. 
To read this entire article, which appeared in the January 2016 issue of The PCB Design Magazine, click here.
---
Suggested Items
12/04/2023 | Siemens
Siemens AG, a leading technology company, and Intel Corporation, one of the world's largest semiconductor companies, have signed a memorandum of understanding (MoU) to collaborate on driving digitalization and sustainability of microelectronics manufacturing.
12/01/2023 | Silicon Mountain
Silicon Mountain, a leading electronic manufacturing company, is pleased to announce its participation in the 3rd Annual Idaho Manufacturing Industry Trade Show & Conference, hosted by the Idaho Manufacturing Alliance.
12/01/2023 | IPC
The Wiring Harness Manufacturer's Association (WHMA) is accepting nominations for three recognition awards — Hall of Builders, Hall of Fame and Volunteer Excellence.
12/01/2023 | SEMI
Aiming to reduce global semiconductor ecosystem carbon emissions, SEMI and the Semiconductor Climate Consortium (SCC) have created the Energy Collaborative (EC) to understand and clear roadblocks to the installation of low-carbon energy sources in the Asia-Pacific region.
12/01/2023 | Mycronic AB
Mycronic AB has received an order for an SLX mask writer from an existing customer in Asia. The order value is in the range of USD 5-7 million. Delivery of the system is planned for the second quarter of 2024.