Books

Featured Books

pcb007 Magazine

Latest Issues

Current Issue

The Registration Sweet Spot

Registration is underrated and underappreciated. The key is to ensure proper registration from layer to layer across the entire printed circuit board. It's a holistic process requiring anticipation, prediction, precise attention at each step, and detailed data tracking and monitoring.

High-reliability Fabrication

In this month's issue, our expert contributors discuss the latest in technologies, trends, complexities and resources regarding high-reliability fabrication.

Finding Ultra

New demands on PCB fabrication, namely advanced packaging, ultra high density interconnect (UHDI), and new specialty materials, are converging, changing the landscape of our business. Is it time to start paying close attention to this convergence?

Columns

Latest Columns

||| MENU
Estimated reading time: 4 minutes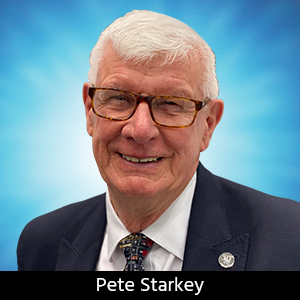 Connect:
Contact Columnist Form
Please register or login to your my I-Connect007 account to send a message to this columnist.
May 31, 2017
I Never Realised It Was So Complicated!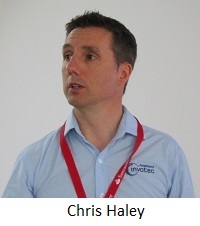 How many designers or assemblers have ever set foot in a PCB fabrication shop? Nowhere near enough!
An initiative by SMART Group, the technical trade association dedicated to promoting education and innovation in electronics assembly technologies, and Amphenol-Invotec, a manufacturer of time critical, advanced technology and high-reliability printed circuit boards, gave a group of engineers from design, assembly and quality assurance positions the opportunity to learn a little about the realities of high-end PCB manufacture.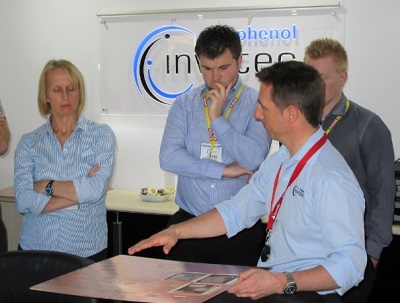 The venue could not have been better chosen. Amphenol-Invotec's Tamworth factory is probably the best-equipped and best-qualified PCB shop in the UK, and certainly one of the leaders in Europe, with a host of leading defence and aerospace companies on its diverse customer list. Participants were made welcome by Chris Haley, Engineering & Technology Manager, and Ram Pall, Field Applications Manager, and given an overview of the structure of the Amphenol-Invotec group before Chris Haley focused on the technology and capability of the Tamworth factory: 5,500 square metres, with 200 employees of which the direct workforce of 140 is split across three shifts to give continuous cover from Monday through Friday.
The factory carries AS9100C, ISO14001, NADCAP and ESA accreditations, and Haley made it clear that every job goes through the same system whatever its level of approval. Capability includes flex and rigid-flex, complex multilayer including HDI, stacked and stepped microvias, copper-filled holes, resin-filled holes, embedded devices, high-speed and RF, CTE controlled, thermal management and metal-backed substrates. Often, a design will contain a combination of many of these technologies. Haley explained that investment in capability is driven by knowledge of customer future needs and aligned with the technology roadmap of the European Defence Agency. Recent investment was directed at innerlayer automation with direct imaging, large-format X-ray drilling, large-format 4-gas plasma, doubling of plating capacity, resin via-filling and a new bare-board test, final inspection and despatch area.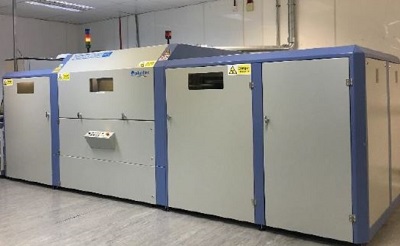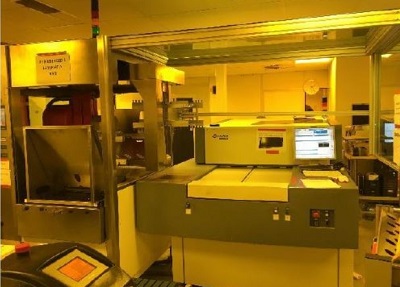 All this investment was put in perspective as Haley used a series of real examples to illustrate the type of technology challenges his engineers had to address every day. Mixed materials, multiple mechanical drilling, laser drilling and back-drilling, hole filling, bonding and plating operations were routine. But he emphasised the importance of intelligent design for manufacture, and close cooperation between design engineer, applications engineer and manufacturing engineer to avoid over-complicated process routes and the accumulation of dimensional tolerances resulting in yield loss. For example, in an HDI design, every successive layer of microvias required the job to make an additional journey around the bond/ laser-drill/electroless plate/photoimage/electroplate/strip/etch process loop.  
Although every effort was made to carry a comprehensive range of materials in stock, and in many cases customers' future requirements were anticipated and materials bought-in in advance, it was not possible to cover every eventuality and if particular materials were engineered into a new design it could take longer to get the materials than to manufacture the job.
Haley covered an enormous range of technologies in his presentation, many of which left his audience amazed at their complexity and the potential opportunities for failure if the job was not properly engineered or if the manufacturing process was not properly characterised, controlled and managed. But he summarised some important design-for-manufacture guidelines in a few basic bullet points:
Wherever possible use print-and-etch layers rather than plated layers—cheaper, lower-cost point of failure and easier to remake
Minimise the number of bond operations required
Increase tracks and gaps on plated layers to reduce problems of etching heavy copper
Cut back background planes on plated layers to improve yield
Increase annular ring on each bond/drill operation to compensate for tolerance build-up
Avoid resin-filled-holes technology unless absolutely necessary
Use standard materials; they are cheaper and available
Listen to your PCB suppliers—they do this every day
Remember we ask questions for a reason
Invest an extra day cleaning-up the design and save multiple ongoing issues
Use industry standards rather than in-house specifications wherever possible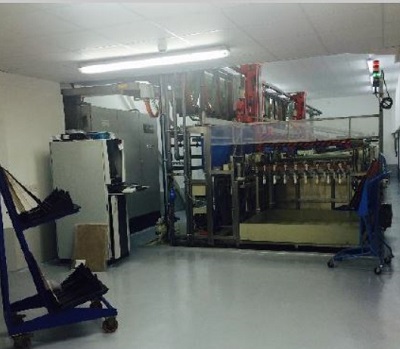 That all sounded very impressive in a conference room environment, but what about the realities of manufacture? Chris Haley and Ram Pall each took a group on a guided tour of the engineering and pre-production area, the production floor, the process control and quality assurance laboratories, electrical test and final inspection, pausing at each significant stage to describe the procedure and to give informative answers to the many questions that arose. The whole operation was immaculately presented and got about its business calmly and industriously. A Lean manufacturing culture was apparent, and there was a distinct absence of paper—all the engineering, manufacturing, process control, production control, inspection and test information was in the computer system. The complexity of the manufacturing process was apparent to all. I never realised it was so complicated!  
An enlightening and very successful learning day for everyone, and all credit to SMART Group and Amphenol-Invotec for making it possible. A typical testimonial: "Many thanks for your hospitality yesterday, and for the fascinating insight into the manufacture of high-reliability PCBs. Andy and I really enjoyed the visit," from Peter Robinson, Package Development, Qualcomm Technologies International, Ltd.