Books

Featured Books

pcb007 Magazine

Latest Issues

Current Issue

The Registration Sweet Spot

Registration is underrated and underappreciated. The key is to ensure proper registration from layer to layer across the entire printed circuit board. It's a holistic process requiring anticipation, prediction, precise attention at each step, and detailed data tracking and monitoring.

High-reliability Fabrication

In this month's issue, our expert contributors discuss the latest in technologies, trends, complexities and resources regarding high-reliability fabrication.

Finding Ultra

New demands on PCB fabrication, namely advanced packaging, ultra high density interconnect (UHDI), and new specialty materials, are converging, changing the landscape of our business. Is it time to start paying close attention to this convergence?

Columns

Latest Columns

||| MENU
Estimated reading time: 8 minutes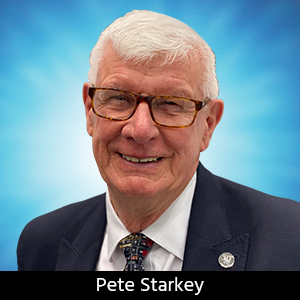 Connect:
Contact Columnist Form
Please register or login to your my I-Connect007 account to send a message to this columnist.
December 8, 2016
EuroTech: Institute of Circuit Technology Northern Seminar 2016, Harrogate
A new location for the Institute of Circuit Technology Northern Seminar: Harrogate, the elegant and historic spa town in North Yorkshire, England. And an impressive venue: the chandeliered drawing room of the palatial and stately Majestic Hotel, dating from the Victorian era. 
ICT Technical Director Bill Wilkie introduced a programme of four presentations, the first of which came from Martyn Gibson, Operations Director at GSPK Circuits in nearby Boroughbridge, who had sponsored the event. Speaking from forty years' experience in the industry Gibson, a Lean Champion who had introduced Lean to GSPK and also led a number of customer and supplier initiatives, gave a down-to-earth view of the benefits of lean manufacturing principles in a fast-turn batch manufacturing environment.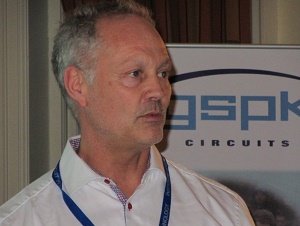 Having  reiterated the definition of lean manufacturing as an approach for providing products that a customer requires on-time, of the right quality, at the right price, in the right amount, whilst achieving profitability and continually reducing costs, he reviewed the business pressures that justified a lean approach: meeting customer service and quality requirements and extending the company's reach to global markets, lowering costs, improving operational efficiencies, tracking and controlling material costs, creating a flexible production environment and keeping products aligned to constantly changing market requirements. 
He debunked some of the mythology regarding Lean just being about Japanese culture and only applying to the shop floor in automotive manufacture with the objective of cutting costs, and emphasised the focus of Lean thinking - reducing time spent on non-value-adding activities by concentrating on value-adding activities, eliminating waste in all its forms from the whole value stream and continuously striving towards the concept of zero stocks, zero rejects and zero downtime. His rhetorical question was "If your customers could see all the things that go on in your business, would they be prepared to pay for them?" adding "Because they do!" 
GSPK recognised five principal elements of Lean: "value" was what customers were willing to pay for, the "value stream" was the series of steps that delivered value, "flow" was the process of organising the value stream to be continuous, "pull" was the act of responding to downstream customer demands, and "perfection" was the result of relentless removal of waste.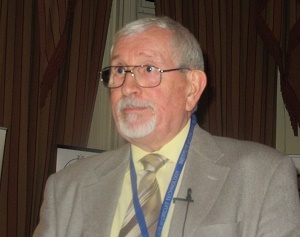 A guru has been defined as "an influential teacher, guide, popular expert, or master of certain knowledge", and although industry stalwart Dennis Price pretended to be officially retired, it was clear to all present that "enjoying his retirement" necessitated maintaining his links with the ICT network and acting as informal guru to Merlin Circuit Technology. 
In his presentation on PCB and chip level heat dissipation methodologies, he began by expressing some concern that a recent designer survey had indicated that heat dissipation was considered a low design priority by many engineers and that the majority of designers did not consider thermal management early enough in the design. More than one in four only considered thermal issues after the design had been completed and more than half only tested thermal design on the first prototype, if at all. And it was the view of many designers that thermal simulation techniques were too complex and time consuming. 
Against this background, he explained the basic terminology and principles of thermal modelling, and reviewed the three ways in which heat could be dissipated from a component: by conduction into the PCB, to be spread by the traces or into a heat-sink, by convection into the local environment, either natural or forced and maybe via a heat-sink, or by radiation to any other surface. Conduction and convection were the only realistic methods of heat transfer "except in space where radiation is pretty much all you've got!" 
Handing round samples from his extensive collection of real examples, Price catalogued the history of development of heat dissipation systems in PCB fabrication technology, from bonded external heat sinks, through copper-invar-copper constructions that served the additional purpose of CTE control, heavy copper single or multiple internal heat planes, to the insulated metal substrates that had become increasingly adopted in recent years. He listed available IMS materials, their suppliers and their data sheet properties, and went on to discuss how they could be utilised in simple single layer designs, and in two layer and four layer constructions incorporating thermal vias and thermally conductive pre-pregs. He also showed examples of double-sided designs with insulated electrical vias through the thickness of the aluminium and areas where the aluminium base had been exposed to enable the attachment of external heatsinks.
To conduct heat away from individual power devices, solid copper "coins" could be bonded into recesses milled into the PCB, and heat could be dissipated from QFN components by mounting them on thermal pads connected to copper planes by thermal via holes, although precautions had to be taken to avoid problems of solder voiding through wicking into them. Price explained how thermal vias could be plugged with thermally conductive resin and plated-over, or completely filled with plated copper. CTE control was still an issue in certain designs and proprietary carbon-core laminates were now being used to replace non-woven aramid composites, which had originally been offered as an alternative to copper-invar-copper but had suffered problems as a consequence of moisture absorption. 
Price concluded his presentation with a discussion of developments in the design of heat pipes—capillary two-phase heat transfer devices which effectively worked as closed-loop evaporator-condenser structures transporting heat from a heat source to a heat sink via a volatile liquid, with the waste heat providing the driving force.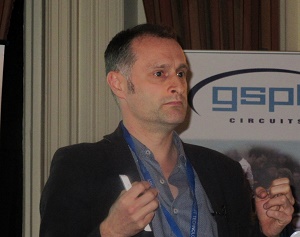 Dr Darren Cadman from Loughborough University is project engineer with the SYMETA project (Synthesizing 3D METAmaterials), funded by the Engineering and Physical Sciences Research Council. He explained that Loughborough were leading a consortium of five universities and twelve industrial partners, with expertise in engineering, physics and materials science, to develop a range of multifunctional 3D metamaterials with tailored electromagnetic properties for applications in RF, microwave and terahertz electronics. 
The project set out to compile a palette of meta-atoms as building blocks for metamaterials, which are synthetic composites with structures that exhibit properties not usually found in natural materials, and to use additive manufacturing techniques to achieve bulk dielectric, metallic and magnetic properties that would open up new innovative opportunities for designers. The aim was to create complex multi-component systems, incorporating elements such as inductors, capacitors, resistors, transmission lines and filters. The ultimate objective was to establish the capability to fabricate all-inclusive PCBs by additive manufacturing, although design for microwave applications, together with materials and processes, clearly presented many challenges. 
The established materials for additive manufacturing by fused deposition modelling techniques were acrylonitrile-butadiene-styrene and polylactic acid. New proprietary low-loss polyphenylene ether composites were now available that had been specially designed for RF applications. Dr Cadman illustrated the types of complex three-dimensional cellular structure that could be created, and gave examples of how dielectric and magnetic properties could be modified by the inclusion of metallic elements in the form of disconnected and connected  meta-atoms to offer additional degrees of freedom for material choice. A Voxel8 3D printer specifically designed to create electronic devices was being used for initial development work, with multi-material processing as a future objective. 
Page 1 of 2