Books

Featured Books

pcb007 Magazine

Latest Issues

Current Issue

The Registration Sweet Spot

Registration is underrated and underappreciated. The key is to ensure proper registration from layer to layer across the entire printed circuit board. It's a holistic process requiring anticipation, prediction, precise attention at each step, and detailed data tracking and monitoring.

High-reliability Fabrication

In this month's issue, our expert contributors discuss the latest in technologies, trends, complexities and resources regarding high-reliability fabrication.

Finding Ultra

New demands on PCB fabrication, namely advanced packaging, ultra high density interconnect (UHDI), and new specialty materials, are converging, changing the landscape of our business. Is it time to start paying close attention to this convergence?

Columns

Latest Columns

||| MENU
Estimated reading time: 11 minutes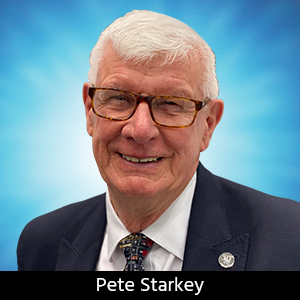 Connect:
Contact Columnist Form
Please register or login to your my I-Connect007 account to send a message to this columnist.
May 22, 2017
The European Angle: Institute of Circuit Technology 43rd Annual Symposium
Time marches on and change is inevitable. Here we are anticipating the consequences of a Fourth Industrial Revolution—new technologies are blurring the lines between physical, digital and biological worlds, with the potential to fundamentally alter the way we live, work, and relate to one another. But where and when did the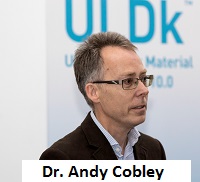 original industrial revolution begin? Look back 300 years, to the blast furnaces and forges of the midlands of England—the Black Country—where innovation, entrepreneurial and manufacturing skills created the world's first industrial landscape. The Black Country Living Museum, which tells the story of that revolution, was venue for the 43rd Annual Symposium of the Institute of Circuit Technology.
ICT Chairman Dr. Andy Cobley welcomed an enthusiastic gathering of PCB professionals to network with their peers whilst enjoying an outstanding symposium programme, this year focused on aspects of design and its impact on PCB manufacturability and reliability.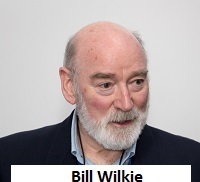 The keynote presenter, introduced by ICT Technical Director Bill Wilkie, was Ventec Director of OEM Technology Martin Cotton, celebrating 50 years in PCB design.
Cotton held the attention of the audience for over an hour with an enthralling and action-packed account of his life and career, from modest beginnings in 1951 in Northwest London, with an education disrupted by re-location, through the 50 years since his first PCB layout as an apprentice in 1967. Included was his present-day mission to use his knowledge and experience to guide OEM customers in selecting and specifying their substrate materials so that product performance and functionality can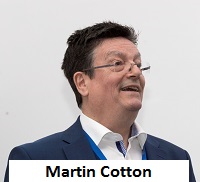 be optimised whilst maximising manufacturability and cost-effectiveness.
With a series of interesting and often highly amusing anecdotes, he acknowledged the people who had influenced his career and recounted many examples of design challenges he had encountered and overcome, and some of the significant innovations he had introduced. One of the most notable was the principle of "max copper," with reference to the IBM P/S2-30 personal computer in the mid-late 1980s. He re-laid the 4-layer main board as a double-sided and re-panelised it for 2-up manufacture. And all the redundant space was occupied by a copper ground with no electrically isolated slivers. This resulted in enhanced electrical performance and improved flatness and dimensional stability, as well as reducing the amount of copper to be etched. Cotton had to be innovative in developing a technique for incorporating max copper because it was beyond the scope of the CAD systems of the time, and he used a CAM system and "negative data" to achieve it. Max copper is a feature of most current designs; regrettably, Cotton had omitted to patent the concept.
Turning to present-day design challenges, Cotton focused on new-generation high-speed materials and discussed how an understanding of the "impedance triangle" could help designers avoid making controlled-impedance lines narrower than necessary and mitigate some of the consequential effects on trace resistance and insertion loss.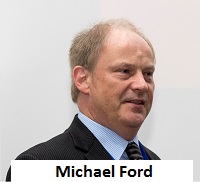 As a presenter, Martin Cotton is a hard act to follow. But the ICT was privileged to welcome Michael Ford, senior market development manager with Mentor Graphics, who gave an attention-grabbing and thought-provoking performance with his analysis of the essential role of DFM in new product introduction. He began by considering issues involved in the transition from "Industry 3.0" to "Industry 4.0," including the automation of automated processes, the computerisation of human decision-making and optimisation based on the live environment, and the significance of these issues in a Lean context. Lean was the mind-set of not doing anything you didn't need to do, and when you did do something, doing it right-first-time without any waste.
Ford explained that the traditional electronic product ecosystem was a cycle that started and ended with market analysis: create the opportunity, design the product, lay-out the PCB, fabricate the PCB, source the components, assemble, test, ship and distribute. It was in the distribution stage of the value chain where most of the costs lay; assembly cost was trivial in comparison. For example, if smart phones were manufactured in Germany, they would cost more to make but less to distribute. But PCB design was the most critical step in the cycle, since it had an impact at every subsequent stage of the cycle, and could ultimately be responsible for missed market opportunities and loss of confidence in the product. And although simple design-rule checking would catch obvious violations, it could miss many issues which might not become apparent until further downstream—manufacture, test or, worst case, failure in the market. Therefore, more intelligent design analysis tools were vital in supporting a successful NPI process.
Does my PCB work for manufacturing? With meaningful illustrations and examples, Ford reviewed a series of design issues that could reduce yield and reliability and incur extra cost in PCB fabrication and assembly processes, describing how designs were analysed for manufacturability and how panels were created to optimise yield and material utilisation in both fabrication and assembly. Use of the right DFx (Design for Excellence) tools in the product ecocycle between PCB layout and PCB fabrication gave the OEM designer the opportunity to improve the design and the EMS provider the facility to expose concerns, as well as enabling direct data input into production tooling.
Page 1 of 2