Books

Featured Books

pcb007 Magazine

Latest Issues

Current Issue

The Registration Sweet Spot

Registration is underrated and underappreciated. The key is to ensure proper registration from layer to layer across the entire printed circuit board. It's a holistic process requiring anticipation, prediction, precise attention at each step, and detailed data tracking and monitoring.

High-reliability Fabrication

In this month's issue, our expert contributors discuss the latest in technologies, trends, complexities and resources regarding high-reliability fabrication.

Finding Ultra

New demands on PCB fabrication, namely advanced packaging, ultra high density interconnect (UHDI), and new specialty materials, are converging, changing the landscape of our business. Is it time to start paying close attention to this convergence?

Columns

Latest Columns

||| MENU
Estimated reading time: 4 minutes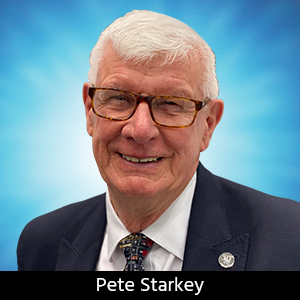 Connect:
Contact Columnist Form
Please register or login to your my I-Connect007 account to send a message to this columnist.
January 30, 2017
EuroTech: ENIPIG—Next Generation of PCB Surface Finish
MACFEST is a multi-partner project co-funded by Innovate UK to develop an electroless nickel/immersion palladium/immersion gold (ENIPIG) "universal surface finish" for printed circuit boards. Project partners are University of Leicester, MTG Research, C-Tech Innovation, A-Gas Electronic Materials, Merlin Circuit Technology and the Institute of Circuit Technology. Now in its 23rd month of 24, project progress to date has been reported in a webinar moderated by specialist in electronics assembly technology Bob Willis.
Representing the Materials and Interfaces research group at the University of Leicester, Professor Karl Ryder  explained the background to the project and its key aims: to develop new high-performance solderable and wire-bondable finishes based on deposition from ionic liquids, with improved coating quality and solderability, to give improved solder joint reliability in harsh operational environments. The process would be compatible with existing printed circuit manufacturing processes, with low environmental impact and no toxic components.
Professor Ryder described the nature of ionic liquids and recounted some of their many successful applications in metal finishing processes. Deep eutectic solvents were a class of ionic liquid of particular interest for industrial processes because of the ready availability of their constituents in bulk quantities. They were composed of organic cations with halide anions and complexing agent to make anionic complexes. Specifically, a deep eutectic solvent known as Ethaline 200, composed of ethylene glycol and choline chloride in 2:1 molar ratio, had been used as the basis for the immersion deposition processes developed in the MACFEST programme. It was relatively inexpensive, had low environmental impact and offered unusual solvation properties with metal salts. Additionally, it readily dissolved metal oxides and could be very successfully used in innovative soldering fluxes.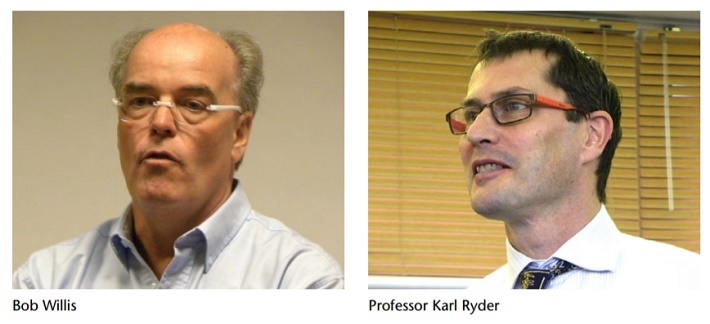 He referred to previous successful projects associated with printed circuit finishes: IONMET which had resulted in a low-temperature immersion silver process showing reduced solder-mask attack and excellent surface wetting by solder, whilst eliminating nitric acid, and ASPIS which had studied the mechanism of the black pad effect associated with the widely used electroless nickel/immersion gold finish (ENIG) and concluded that the acidic components in aqueous immersion gold chemistry caused corrosion at the grain boundaries of electroless nickel, which could be avoided by using ionic liquid chemistry.
MACFEST had extended the knowledge gained from the ASPIS work to develop an ENIPIG finish, based on deep eutectic solvents, as a high-reliability alternative to ENIG, with improved functionality and reduced toxicity and environmental impact.
Using a standard commercial phosphorus electroless nickel as the base layer, a novel immersion process had been used for depositing palladium, based on palladium chloride in Ethaline, operating at 80°C, to give a coating thickness of 70−100 nanometres in 20 minutes. This was then overplated with immersion gold at 50°C for 9−15 minutes from an Ethaline solution containing gold as either gold chloride or sodium gold thiosulphate, which was both acid-free and cyanide-free. A study of the effect of the immersion coating on the electroless nickel substrate revealed no evidence of the type of corrosion effects seen on conventional ENIG, and hence no possibility of black pad failure.
Initial solderability testing had shown rapid solder-substrate interaction, with consistent performance across multiple samples, for gold plating times of nine, 12 and 15 minutes. And there was no evidence of voiding or grain boundary attack.
In a separate exercise, the solderability was independently benchmarked by Bob Willis in cooperation with Merlin Circuit Technology, and the results were reported by Tom Jones from Heriot-Watt University, studying at Merlin for an engineering doctorate. He described in detail the test vehicles supplied by Willis, each of which included 18 test coupons for solder spot and wetting balance measurements, with six rows of tracks for spot pattern, 22 paste dots and seven pads for wetting balance measurement.
These were plated with ENIPIG from the process formulated at Leicester, and plating thicknesses measured by X-ray fluorescence against the relevant IPC specification. Prior to solderability testing, coupons were subjected separately to reflow oven heating and vapour phase heating, then left for four days. Reference samples had no thermal pre-conditioning. Jones showed a series of wetting balance and spot-wetting test results comparing the ENIPIG samples with ENIG, copper-OSP, immersion tin and HASL.
On the wetting balance, ENIPIG performed well in terms of soldering force and wetting speed, and the spot wetting test demonstrated that ENIPIG was comparable to or better than ENIG that had been pre-conditioned under equivalent conditions. Separate test boards had been designed for wire-pull and ball-shear testing, but the results were not yet available.
The MACFEST webinar prompted a very lively question-and-answer session, moderated by Bob Willis, and it was clear that there was considerable interest in following the progress of the project. In fact, a recording of the whole of the webinar, including the slides, the audio presentations and the Q&A session is available by clicking here.
Pete Starkey is based in the UK, and joined I-Connect007 as technical editor in 2008. Starkey has more than 30 years of experience in the PCB industry, with a background in process development, technical service and technical sales. To contact Starkey, click here. 
Editor's Note: This article originally appeared in the January 2017 issue of The PCB Magazine, click here.