Books

Featured Books

pcb007 Magazine

Latest Issues

Current Issue

The Registration Sweet Spot

Registration is underrated and underappreciated. The key is to ensure proper registration from layer to layer across the entire printed circuit board. It's a holistic process requiring anticipation, prediction, precise attention at each step, and detailed data tracking and monitoring.

High-reliability Fabrication

In this month's issue, our expert contributors discuss the latest in technologies, trends, complexities and resources regarding high-reliability fabrication.

Finding Ultra

New demands on PCB fabrication, namely advanced packaging, ultra high density interconnect (UHDI), and new specialty materials, are converging, changing the landscape of our business. Is it time to start paying close attention to this convergence?

Columns

Latest Columns

||| MENU
Estimated reading time: 4 minutes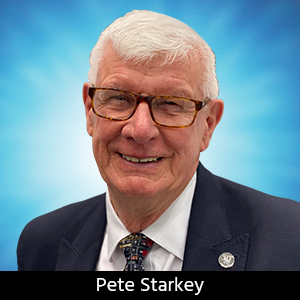 Connect:
Contact Columnist Form
Please register or login to your my I-Connect007 account to send a message to this columnist.
May 15, 2017
Ventec International Group's Martin Cotton Celebrates 50 Years in PCB Design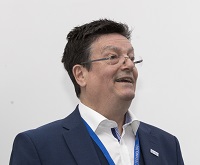 The keynote speaker at the 43rd Annual Symposium of the Institute of Circuit Technology was that great entertainer, the ever-popular, ever-outspoken, Martin Cotton, Director of OEM Technology with Ventec International Group. Martin was celebrating the 50th anniversary of his first PCB design in 1967.Introduced by ICT Technical Director Bill Wilkie with great ceremony and appropriately themed background music, "A Whiter Shade of Pale," the biggest hit of the 1967 Psychedelic Summer of Love, Cotton declared that although its lyrics were imprinted on the memory of a generation, and there had been all sorts of theories about what they meant, nobody really had the faintest idea "because they were smashed out of their heads when they wrote it!"
For the next hour, Cotton held his audience spellbound as he recounted his life story and career history. Born in northwest London in 1951, moving to Stevenage as an infant, his education disrupted by his parents relocating to South Africa and again when they relocated back to England, resulting in him missing out on scholarship opportunities but still becoming top of the class!
His career began with electromechanical apprenticeship at the British Tabulator Machine Company, where he designed his first circuit board. "Nobody really understood PCBs then – they still don't – very confusing – like the words of 'A Whiter Shade of Pale!'"
Part of his training was to study the diagrams and drawings of Colossus, the world's first programmable electronic digital computer, which British code-breakers used to decipher German coded radio messages during World War II, and was subsequently destroyed on the orders of Winston Churchill. "And allowed the Americans to take over our industry!"
At the end of his apprenticeship, Cotton was "thrown out of the drawing office for being too noisy and swearing" and got a job repairing computer peripherals before becoming a contract designer. Working with his great friend Colin Stitt and spending long periods in Norway designing boards for radar navigation and sonar systems "both require a good understanding of noise" and establishing the principles of "max copper" methodology, which was later to become widely adopted as standard practice in the design community.
Back in the UK, Cotton continued to work on designs for Norway, but also was instrumental in laying out the board for the BBC Microcomputer System built by Acorn. Released in December 1981, over 1.5 million were sold before it was discontinued in 1994. "Bob Austin did the original layout and I was asked to revise it to optimise the DFM. But I didn't quite complete it because I wanted to go to Le Mans, so Kevin Belgrove was called in to do the finishing touches." One example of designing under pressure was working with Stitt to produce five different boards in one week for the Type 42 destroyer deployed in the Falklands war. "A few cock-ups, but we made it!" The board for the Tornado ground radar was another of Cotton's designs.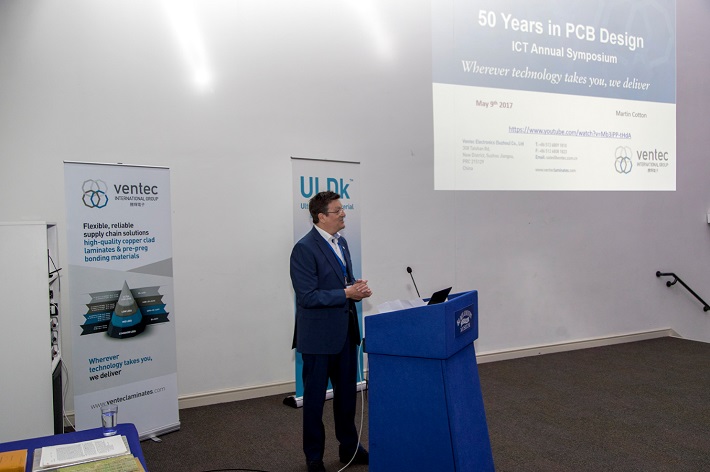 Amongst Cotton's more significant design achievements was to successfully tackle the challenge of reducing the layer count of the PCB for the IBM PS/2-30 personal computer in 1986. He transformed a four-layer multilayer into a double-sided PTH that fitted two to a panel, resulting in substantial cost savings. Furthermore, Cotton's design was based on his "max copper" principle, which gave the additional technical benefits of improved electrical performance, improved flatness and improved dimensional stability, together with the environmental benefit of reducing the amount of copper to be etched.
He stressed that "max copper" was not a simple copper flood. It was an electrically continuous ground, with no isolated slivers. How did he achieve it? That was his secret at the time, because it was beyond the scope of existing CAD systems. In fact, he had used a series of overlay operations on a CAM system. "Negative data provided the solution!" Unfortunately, Cotton neglected to patent "max copper," which he estimates is currently used on 85% of all new designs.
Anecdotes related to Cotton's further adventures and achievements with Northern Telecom, Viasystems and Sanmina, his editorial contributions to technical publications and his participation in the establishment of design associations, brought us up to date. In his current role as Director of OEM Technology with Ventec, he is able to draw upon technical knowledge and experience gained over 50 years, coupled with his ability to communicate with engineers and designers at all levels, to help customers select and specify materials to optimise product performance and cost-effectiveness without compromising manufacturability or functionality, as well as keeping Ventec's product development teams aware of technology trends and future laminate requirements.
Some notable words of wisdom from Cotton's closing comments: 
"Nothing is new, just 'newer'"
"If people actually listened, we would be out of a job"
"Committees in design don't work"
"People matter more than CAD, CAM, DFx, etc."  
And acknowledging the many people who had helped him along the way, Cotton ended his story with a quote from a George Michael song:
Take me back in time
Maybe I can forget
Turn a different corner
And we never would have met