Books

Featured Books

design007 Magazine

Latest Issues

Current Issue

Rigid-flex: Designing in 3D

In this month's issue, our expert contributors share their best tips, tricks and techniques for designing rigid-flex circuits. If you're a rigid board designer considering moving into the 3D world of rigid-flex, this issue is just what the doctor ordered!

Simulation, Analysis, and AI

Getting today's designs "right the first time" is critical, especially with costly advanced PCBs. Simulation and analysis software tools can help you in the fight to eliminate respins. They're not magical, but they can predict the future of your design.

Advanced, Complex & Emerging Designs

This month, our contributors focus on designing PCBs with advanced, complex and emerging technologies. We investigate design strategies for boards that are on the cutting edge of technology, or crazily complex, or so new that designers are still writing the rules as they go.

Columns

Latest Columns

||| MENU
Estimated reading time: 4 minutes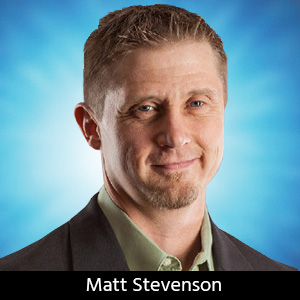 March 1, 2023
Connect the Dots: Medical Technology—How PCBs Help Save Lives
PCBs power all sorts of innovative devices, everything from virtual reality headsets to drones, but our industry isn't all about fun and games. Advances in practical technology have also changed the face of manufacturing and logistics. But none of these breakthroughs have been more life changing for the average person than in the areas of health, wellness, and medical treatments.
PCBs have become the backbone of all effective, efficient, and safe personal health medical devices. Electronics and computer technology are enabling medical breakthroughs that help identify and treat illnesses more quickly and accurately, as well as provide advanced monitoring for patients during recovery.
New obstacles to innovation pop up every day. To keep health services technology moving into the future, PCB manufacturers need to operate transparently and focus on a commitment to quality.
PCB Industry Adapts to Meet New Technology Challenges
Even before the global challenges presented by COVID-19, there existed growing stress on medical services in almost every corner of the world1. When the pandemic disrupted supply chains and workflows, PCB manufacturers had to adapt quickly to help create advanced medical technology that would assist providers in diagnosing and treating patients while resources were stretched thin.
Worldwide shortages caused by the pandemic meant that even existing technology faced new levels of demand. Devices such as ventilators have been in short supply since the early stages, and the list continues to grow1. To ease the pain for health services providers, products need to be rapidly manufactured and made available to meet urgent demands.
With shorter production windows and increased raw materials costs, it becomes even more important to achieve first-pass production yields. Offshoring had been a viable option for simpler board designs prior to the pandemic, but persistent issues with supplier reliability, unpredictable delivery windows, and increased QA challenges have caused electronics manufacturers to re-evaluate this practice.
From smaller MRI machines and new DNA testing technology to innovative wearable tech, these devices require complex, often multi-layer PCBs. This leads many health industry electronics manufacturers to seek a domestic alternative to help them with more complex circuit designs on smaller, miniaturized boards.
Working with a manufacturing partner closer to home reduces risk for manufacturers. Transition plans, phase-ins, phase-outs, and revision control often demand immediate attention, which was already difficult to rely on with offshore manufacturers because of time zone differences or language barriers.
During prototype design, manufacturers need effective communication and coordinated effort to ensure they get the quality boards their projects need to succeed. Close collaboration with a domestic PCB manufacturer offers more transparency during the manufacturing process, accelerates issue resolution, increases yield, and—most importantly—improves PCB quality.
Commitment to Quality Fuels Innovation
Quality medical devices don't materialize by magic. Producing them takes a lot of coordination and effort. Electronics manufacturers serving the healthcare industry need their devices to work properly, and they need PCB manufacturing partners they can trust.
Manufacturers that obtain International Organization for Standardization (ISO) certifications send a message to the health services industry that they adhere to requirements, specifications, and guidelines that help consistently ensure processes are focused on quality. The ISO 9000 family and ISO 9001 certifications are built on standards achieved by deploying and maintaining a Quality Management System (QMS).
A QMS focuses on key principles during every phase of production. These principles continuously guide the manufacturer to find new ways to improve processes and products. These principles include:
Customer focus: Exceed customer expectations and create value in every aspect of the production process.
Committed leadership and engaged personnel: Every day, every level of manager reinforces mission, vision, strategy, policies, and processes throughout the organization.
Holistic process approach: Treat each production component as part of a larger production ecosystem, managing individual processes as part of the interrelated whole.
Evidence-based decision-making: Focus on cause-and-effect relationships during production, relying on facts and evidence to improve decision-making and outcomes.
Relationship management: Understand how customers, suppliers, business partners, and employees contribute with continued improvement.
PCB manufacturers are also providing the support and expertise necessary to reliably streamline manufacturing of medical technology—saving time and money for electronics manufacturers in the process. A trusted PCB manufacturing partner makes this happen by:
Integrating design for manufacturing (DFM) methodology into workflows
Making rapid prototyping possible with in-depth knowledge of components and processes
Providing access to experts who can analyze designs and recognize flaws
Giving quick access to support staff at the manufacturer
Knowing best practices to maximize yield and functionality
Medicine and Technology: A Life-Changing Partnership
Together, medicine and technology continue to innovate and advance in ways that increase everybody's quality of life. New monitoring devices and miniaturized diagnostic technology are revolutionizing how medical personnel access more and better patient data—helping them safely deliver better care to more patients.
Everybody jokes that it's the 21st century and we don't yet have the flying cars that science fiction movies promised us—but we truly do live in an age of wonderful and advanced technology. It is rewarding to be part of a PCB industry that helps create technology that improves and saves lives every day.
References
"Medical Device Shortages During the COVID-19 Public Health Emergency," the U.S. Food & Drug Administration, FDA.gov, Dec. 12, 2022.
This column originally appeared in the February 2023 issue of Design007 Magazine.