Books

Featured Books

pcb007 Magazine

Latest Issues

Current Issue

Finding Ultra

New demands on PCB fabrication, namely advanced packaging, ultra high density interconnect (UHDI), and new specialty materials, are converging, changing the landscape of our business. Is it time to start paying close attention to this convergence?

Developing a Strategy

A solid strategy is a critical part of success. This month, we asked some of the top industry leaders and business strategy "gurus" to share their thoughts on developing strategies.

Winning With TQM

In this issue, we explore how TQM has entered the DNA of continuous improvement disciplines, and the role leadership transformation plays in this. If you've ever competed against a TQM company, you understand their winning advantage.

Columns

Latest Columns

||| MENU
Estimated reading time: 3 minutes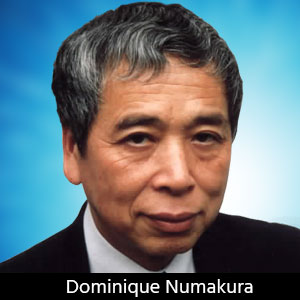 September 29, 2014
Japanese Economy Shrinks by 30%
The Japanese yen continues to depreciate against other currencies. Last month, the exchange rate was below 102 yen for one U.S. dollar, now it stands at more than 108 yen to one U.S. dollar. Two years ago, the exchange rate stood at 78 yen for one U.S. dollar--this translates to a depreciation of more than 35% against the U.S. dollar.
The depreciation of the yen is welcomed by the Japanese government and the economy because more Japanese products can be exported at lower prices. Lower prices usually translate to more sales so financial markets reacted quickly to the news. The Nikkei Average of the Tokyo Stock Exchange Market has more than doubled in the last two years and companies that export most of their products are hoping for the same type of increase in market capitalization. Unfortunately, this is not the case.
Once you begin to peel back the layers of this onion you may begin to weep. The companies that do most of their exporting in Japan are affiliated with the consumer electronics industry. The majority of manufacturing has shifted to other countries due to lower labor costs. The exporting segment for consumer electronics did not increase proportionally to the yen's depreciation. As stated earlier, it actually decreased remarkably compared with the dollar. Conversely, imports for dollar-based products, such as oil and natural gas, increased due to a spike in consumption. These dollar-based imports increased significantly, and the balance of trade has been negative since the beginning of 2013.
The Japanese government is trying to spin this imbalance of trade by explaining that the economy continues to grow and will spread throughout the country. However, manufacturers believe the economy is flat compared with previous years.
The Bank of Japan is ready to infuse the economy with more money if the economy does not show considerable growth. The Japanese government and the Bank of Japan have no idea how to grow the economy other than increasing the money supply. Unfortunately, the money does not go to the manufacturers directly; it flows through financial markets first, then to construction projects in Japan. It takes long time--and many steps--to trickle down to the people on the streets.
The truth is the yen's depreciation does not strengthen exporting power for the Japanese electronics industry. What's even scarier is that more than one-third of the fortune made in Japan during the last half century (about US $5 trillion) was lost through currency depreciation. Japan has lost its buying power, but foreign companies look at Japanese products as a bargain. Lets hope this bargain does not turn into a "going out of business" sale.
Dominique K. Numakura, dnumakura@dknresearch.com
DKN Research, www.dknresearchllc.com
*To view back issues of the newsletter, click here.

Page 1 of 2