Books

Featured Books

pcb007 Magazine

Latest Issues

Current Issue

Finding Ultra

New demands on PCB fabrication, namely advanced packaging, ultra high density interconnect (UHDI), and new specialty materials, are converging, changing the landscape of our business. Is it time to start paying close attention to this convergence?

Developing a Strategy

A solid strategy is a critical part of success. This month, we asked some of the top industry leaders and business strategy "gurus" to share their thoughts on developing strategies.

Winning With TQM

In this issue, we explore how TQM has entered the DNA of continuous improvement disciplines, and the role leadership transformation plays in this. If you've ever competed against a TQM company, you understand their winning advantage.

Columns

Latest Columns

||| MENU
Estimated reading time: 4 minutes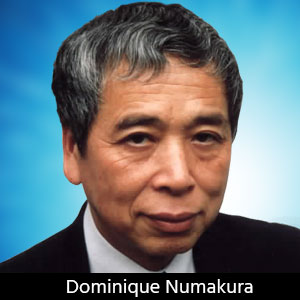 July 4, 2014
Sony Divests VAIO PC Business
Consumer electronics giant Sony posted more than a billion-dollar loss last fiscal year, forcing the company to restructure and reduce its work force by 5,000 employees. They also looked at segments of their business that were not profitable to determine their options.
Sony's personal computer line, VAIO, was once popular in the PC market; however, it has now become a drain on resources due to mounting losses, forcing Sony to discontinue the product line. Unfortunately, there are still a lot of diehard consumers that love that product line, my wife included.
Sony reached an agreement to sell their PC business to the investment firm Japan Industrial Partners Co. Ltd. (JIP) on July 1. From the 1,100 employees currently affiliated with the VAIO division, 230 will transfer to the new company, 430 are expected to accept early retirement packages, and the remaining displaced employees will transfer to other business units within Sony.
Sony still plans to support existing customers. JIP, meanwhile, plans on downsizing as it tries to turn the PC unit into a viable growing business. It has no immediate plans for expansion from new technologies or new product launches.
Sony was the leader in the personal mobile electronics industry for years. Their products were unique and innovative, and included the portable transistor radio, Trinitron color TV, the Walkman, VCR, and electronic game consoles, along with many electronic games. They created new benchmarks for competing electronics companies throughout the world. Sony was king for many years until they were knocked off the throne by a little product from Apple called the iPod.
The 21st century now has a new electronics leader – Apple. There are only four products in their portfolio – the PC, MP3 (iPod), tablet PC (iPad), and the smart phone (iPhone). Apple's strategic business plan is to link each of these unique products with each other. Once a customer purchases an Apple product, their tendency is to purchase another because a combination of products will create more value. Apple appeals to a broad range of customer ranging from toddlers to senior citizens. Each one of them will remain loyal to Apple, and will upgrade their devices with each product update.
Sony has much more product lines than Apple, but their products do not link together as well. New products are developed and commercialized independently from each individual business divisions. It seems like Sony is throwing a lot of mud against the wall hoping some of it will stick. If one in 10 of the new products released can be successful, the company can generate income for the next five years. Unfortunately, Sony has not successfully released any new product during the last 15 years.
Sony plans to remain in the smart phone and tablet PC business. They hope some new ideas will win over the Apple consumer; however, their products are not very innovative and cannot stand up to Apples dominating presence in these two markets. Sony is not a small venture firm and one successful product launch cannot rescue the company. Sony's management team needs a long term business plan. It can only bleed for so long.
Dominique K. Numakura, dnumakura@dknresearch.com
DKN Research, www.dknresearchllc.com
*To view previous isues of the newsletter, click here.

Page 1 of 2