Books

Featured Books

pcb007 Magazine

Latest Issues

Current Issue

Finding Ultra

New demands on PCB fabrication, namely advanced packaging, ultra high density interconnect (UHDI), and new specialty materials, are converging, changing the landscape of our business. Is it time to start paying close attention to this convergence?

Developing a Strategy

A solid strategy is a critical part of success. This month, we asked some of the top industry leaders and business strategy "gurus" to share their thoughts on developing strategies.

Winning With TQM

In this issue, we explore how TQM has entered the DNA of continuous improvement disciplines, and the role leadership transformation plays in this. If you've ever competed against a TQM company, you understand their winning advantage.

Columns

Latest Columns

||| MENU
Estimated reading time: 3 minutes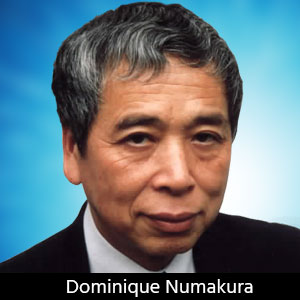 June 19, 2014
JPCA Show 2014
The largest exhibition dedicated to printed circuits was held June 4 at Tokyo Big Sight. The Large Electronics Show, JIEP Micro Electronics Show, JISSO PROTEC, and Wire Japan Show were held in conjunction with the three-day show. At first, organizers were concerned whether or not the exhibition would draw enough interest to remain at the same size at last year's event. Business was soft for the Japanese electronics industry, but organizers decided to keep the same footprint. Happily, there were more exhibitors and more visitors than last year and new events were added. Japanese companies remain active in promoting their new business ventures while managing their existing portfolios.
I observed several new trends during the exhibition. The Wire Japan Show is unique, but popular, because wires and connections are staples in the electronic packaging industry. However, there was no specific show dedicated to the companies from this industry until now. Cable manufacturers featured extremely thin coaxial cables, down to 0.1 mm, and connector manufacturers displayed low-height connectors, down to 0.7 mm, with fine pitches down to 0.25 mm for the SMT connections with high-density flexible circuits.
Material suppliers were very active with new product introductions. One of the common keywords in many of their pitches was low-loss insulation for high-speed printed circuits. Multiple choices for both of rigid and flexible materials were available. Most of the sales presentations from chemical companies had to do with surface treatments and featured new chemicals that improve bonding strength or plating qualities. 
Printable electronics is still a popular topic at trade shows. Material suppliers introduced new printable inks for both conductors and insulations and screen mask suppliers demonstrated very fine printing capabilities down to 10 micron line/space. There is now 30 micron silver conductor lines available for printing companies. Manufacturers were trying to pitch the potential market opportunities for touch panel screens in mobile devices. Unfortunately, the Japanese market is not as strong as markets in other Asian countries.
Many circuit manufacturers, including multilayer boards and flexible circuits, highlighted their high-frequency capabilities with low-loss and impedance control. They are not very new, but did show signs of improvement. A few manufacturers tried to draw attention to embedded component technology, but few in the audience were interested.
Many foreign companies were in attendance this year and included circuits, materials, and manufacturing equipment manufacturers from Korea, Taiwan, China, North America, and Europe. Presentations from the Chinese companies improved significantly from last year.
Previous JPCA shows felt like a festival for the printed circuit industry. It seems that the exhibitors buckled down this year and were more serious about establishing collaborative relationships and left all the "bells and whistles" at home.
A unique part of the show is the open air seminars for visitors and exhibitors. JPCA organized more than 20 seminars featuring more than 100 speakers. The content ranged from introduction lectures on leading-edge technologies to advanced product design.
Dominique K. Numakura, dnumakura@dknresearch.com
DKN Research, www.dknresearchllc.com
*To view previous isues of the newsletter, click here.

Page 1 of 2