Books

Featured Books

pcb007 Magazine

Latest Issues

Current Issue

The Registration Sweet Spot

Registration is underrated and underappreciated. The key is to ensure proper registration from layer to layer across the entire printed circuit board. It's a holistic process requiring anticipation, prediction, precise attention at each step, and detailed data tracking and monitoring.

High-reliability Fabrication

In this month's issue, our expert contributors discuss the latest in technologies, trends, complexities and resources regarding high-reliability fabrication.

Finding Ultra

New demands on PCB fabrication, namely advanced packaging, ultra high density interconnect (UHDI), and new specialty materials, are converging, changing the landscape of our business. Is it time to start paying close attention to this convergence?

Columns

Latest Columns

||| MENU
Estimated reading time: 4 minutes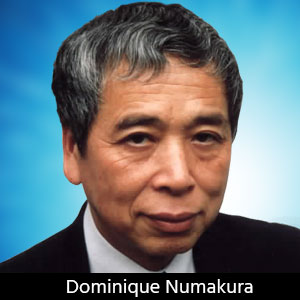 January 27, 2014
NEPCON Japan 2014
NEPCON Japan 2014 is Asia's largest electronics packaging trade show. The three-day event was held at Tokyo Big Sight, January 15-17. Lighting Japan 2014 and Automotive World 2014 were held concurrently with the show. More than 1,800 companies and organizations squeezed into the venue and all aisles were packed with visitors from open to close all three days. Navigating through the show proved to be challenging; the unofficial visitor figures reached upwards of 60,000!
The show has evolved through the years. Previously, anything having to do with electronic packaging or even related to electronic packaging could be found in virtually all trade booths. It was the main product or service on display and the center of conversation. Most of the companies that reserved these booths made their money from materials, PCBs and manufacturing equipment, assembling machines, solder-related materials and machines, and EMS companies.

Most of these companies no longer participate in the show with the exception of suppliers for mounting machines (they had magnificent trade booths). This is a direct reflection of the current trends in the electronics and PCB industry in Japan. The predominant industries represented at the show hailed from the lighting devices segment (mostly LED products), car electronics, and electric vehicles (EV). The companies that featured products from the aforementioned industries reserved relatively large booths and occupied more than half the floor space. These segments are now trending to become the main sources of revenue for the Japanese electronics industry.
Most of the applications were germane to LED arrays for area lighting, car interior devices, safety systems, and navigation systems. Almost the same as last year--nothing really new. It seems like the electronics industry comes out with new products and ideas and just improves on them for the next five years or so.
Most of the major circuit board manufacturers and related material and machine suppliers were a no show at NEPCON Japan. Surprisingly, flex circuit manufacturers made their presence known. I recognized more than a dozen flex circuit manufacturers at the show. Most had small, conservatively-sized booths, but they displayed very unique products such as copper-free circuits and elastic flexible circuits.
Another change at the show was an increase in the number of small booths. I counted several hundred smaller sized booths that replaced the footprints left behind from larger companies that required larger and more elaborate booths. Most of these smaller booths were occupied by small local companies organized through the business community plan of a few cities and prefectures. They were subcontractors for specific technologies such as cutting, grinding, surface treatment, plating, molding, forming, laser process, etching, printing, lithography, and more. Their technologies are not very new, but they optimized performances over the years and their technologies became unique. The exhibition provides a great opportunity for such companies to showcase their processing technologies and they may be thrown some business when a larger manufacturer needs to outsource some of its own manufacturing.
And that's what this show boils down to: A place to be seen, showcase your hard work, and build a network. Only good things can come from being seen, showcasing your hard work, and building a business network!
Dominique K. Numakura, dnumakura@dknresearch.com
DKN Research, www.dknresearchllc.com
*To view previous issues of the newsletter, click here.

Page 1 of 2