Books

Featured Books

pcb007 Magazine

Latest Issues

Current Issue

The Registration Sweet Spot

Registration is underrated and underappreciated. The key is to ensure proper registration from layer to layer across the entire printed circuit board. It's a holistic process requiring anticipation, prediction, precise attention at each step, and detailed data tracking and monitoring.

High-reliability Fabrication

In this month's issue, our expert contributors discuss the latest in technologies, trends, complexities and resources regarding high-reliability fabrication.

Finding Ultra

New demands on PCB fabrication, namely advanced packaging, ultra high density interconnect (UHDI), and new specialty materials, are converging, changing the landscape of our business. Is it time to start paying close attention to this convergence?

Columns

Latest Columns

||| MENU
Estimated reading time: 15 minutes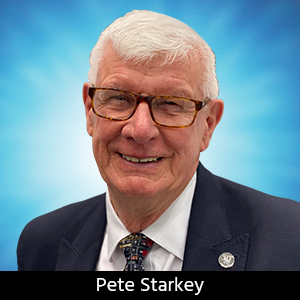 Connect:
Contact Columnist Form
Please register or login to your my I-Connect007 account to send a message to this columnist.
July 8, 2014
SMART Group Seminar: Harsh Environments & Electronics
Exploring the realities of the thermal endurance of laminates, in terms of operating temperature, decomposition temperature, and flame retardant impact, then considering thermal cycling in terms of temperature ranges and numbers of cycles, and the influence of glass transition temperature on material performance, Morgan began by defining laminate terminology: Glass transition temperature (Tg) was the point at which a polymer changed from a glassy solid to a rubbery state, and several properties changed as the Tg was exceeded, including the coefficient of thermal expansion (CTE), which was much higher above Tg and much more evident in the non-reinforced z-axis. Modulus also decreased significantly as Tg was exceeded. The higher temperatures of lead-free assembly resulted in more total expansion for a given material and several mature lead-free-compatible materials incorporated inorganic fillers to reduce CTE values. Decomposition temperature (Td) was determined by measuring weight loss from resin as a function of temperature and was typically defined as the point at which 5% of the original resin mass was lost to decomposition. Resin decomposition could result in adhesion loss and delamination. Peak temperatures in lead-free assembly could reach onset points of decomposition. A high Td did not guarantee performance and conversely, a low Td by the 5% rule was not necessarily bad if the onset temperature was high enough. Moisture absorption could be assessed by a water soak or a pressure and humidity test. Because the vapour pressure of water was much higher at lead-free assembly temperatures, absorbed moisture could volatilize during thermal and cause voiding or delamination. PCBs that initially passed lead-free assembly testing might exhibit defects after storage in an uncontrolled environment as a result of moisture absorption. Time to delamination was related to decomposition temperature and adhesion between material components, and measured as the time for delamination to occur at a specific temperature, generally 260°C (T260) or 288°C (T288). Thermal expansion and moisture absorption could also influence results and in multilayer PCBs, the bonding treatment of the internal copper surfaces was also critical.
Morgan explained the basic chemistry of resins: How thermosets differed from thermoplastics, and how phenolic crosslinking agents had improved the thermal stability of FR4 resins and made them more compatible with lead-free processing. Next-generation FR4 materials had completely different curing systems, and offered 200°C Tg and 370°C Td, which approached the properties of polyimides.
Flame retardants tended to have an adverse on laminate Td, primarily because they were designed to decompose at high temperatures and release flame-suppressing species. For example, UL94V0 rated polyimide had a Td of 390°C whereas its UL94HB equivalent had Td of 416°C. For this reason, PCBs for the U.S. military were all specified no-flame-retardant polyimide.
Returning to an examination of the effects of glass transition temperature on thermal cycling performance, he demonstrated how Tg dramatically influenced thermal expansion and compared the characteristics of standard FR4, high-Tg FR4 and polyimide, commenting that certain OEMs were now setting extremely severe specifications for thermal cycling performance. He also emphasised the point that multiple thermal excursions occurred in manufacture as well as in operation, and that a lot of the useful life could be taken out of material and components before an assembly ever got into service.
In summary, Morgan concluded that although traditional material choices for harsh environments and high temperature operation had been effectively limited to polyimide materials, the use of novel systems of chemistry had now allowed the circuit designer a much greater choice of laminates, based on many additional performance parameters such as Dk, Df, moisture absorption, ease of processing, and, ultimately, the total cost of ownership.

Page 2 of 7