Books

Featured Books

smt007 Magazine

Latest Issues

Current Issue

Economic Headwinds

This issue takes stock of the current economic outlook and how companies are using current conditions to move themselves through technological evolutions, workforce shifts, and financial changes. Even with these headwinds, there's forward progress to be made.

Attracting New Talent

To get different results in staffing, you must change how you define, promote and recruit your job opportunities. How do you become magnetic to high-quality early-career candidates?

Test and Inspection

Test and inspection methods are undergoing rapid change. In this issue, we consider the influence of AOI, AI, and human eyes. How exactly are these pieces of the puzzle changing the role of test and inspection?

Columns

Latest Columns

||| MENU
Estimated reading time: 5 minutes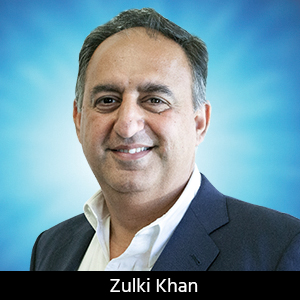 December 4, 2019
Zulki's PCB Nuggets: Vital Details for Implantable Medical Devices
In an earlier column, I discussed ingestible medical devices known as smart pills and smart cameras, and the role PCB microelectronics plays in the assembly and manufacturing of those products. Another segment of the medical electronics devices market is rapidly growing, as well: implantable medical devices, which medical personnel surgically or otherwise insert into various parts of the human body. They range from cardiac pacemakers or blood pressure sensor monitors onto smaller devices implanted into different human organs.
The same additional PCB microelectronics assembly and manufacturing care and attention going toward ingestible medical devices are also critical for implantable medical devices. In particular, the scope of work is of the utmost importance. General guidelines and product requirements must be defined in very specific and detailed work instructions that are associated with every single step in the assembly and manufacturing of an implantable medical device.
Like an ingestible smart pill or smart camera, medical device OEMs have to keep in mind that an implantable medical device is very sensitive since it's going inside the human body. This means not taking any chances or making any assumptions. This is especially true for PCB SMT and microelectronics assembly and manufacturing in the areas of device handling and cleaning, inspection, and bill of materials (BOM). Keeping a detailed record of each of the steps during the different manufacturing steps is also of utmost importance.
It may sound like an insignificant task, but cleaning takes on greater meaning with devices undergoing PCB microelectronics assembly and manufacturing. Circuit boards like rigid and flex circuits, stiffeners, and dies all must be wiped with isopropyl alcohol (IPA). Guidelines and standard procedures in this particular area should specify the IPA concentration level, such as 70% or 80%. Furthermore, assurances need to be made that IPA strength is properly evaluated for SMT when IPA cleaning is applied to parts, including stiffeners for flex assemblies. Also, humans cannot directly touch some ingestible projects; in cases like this, there are specific requirements, such as wearing latex-free gloves to handle those fixtures and using tooling that is made from stainless steel.
Inspection, BOM, and Microelectronics
Qualified and trained quality control professionals should perform a detailed incoming material inspection to assure that there are no shipping damages. As part of that inspection, incoming materials are checked to make sure they are visually clean and conforming to product quality specified in related documents.
Further, there has to be a checklist for all incoming material. Included is a certificate of compliance (COC) or certificate of analysis (COA). Both need to be available for the inspection process. Also, it's important to note different devices have different record-keeping time periods. Some require three years of record-keeping and others as many as seven years. If there's non-conformity in this regard, the OEM customer should be immediately notified.
The BOM should be very specific, complete, and descriptions must be as detailed as possible. For example, a preferred epoxy is listed for a flex circuit, and a detailed description is given. However, if that particular epoxy is not available, then a secondary epoxy should be listed as an alternate.
When it comes to microelectronics, it's important to note that sensors are increasingly being used. Sensor dies could be MEMS, pressure sensors, or different kinds of sensors, like mechanical vibration sensors. Again, details are vital. Clear and complete descriptions should be provided about the type of epoxy/paste used to attach a sensor die and an ASIC, for example. For wire bonding, details are important for describing the type to be used—whether it's gold, aluminum, platinum, or copper—and the wire thickness needs to be spelled out, too.
Device encapsulation takes on a different and greater meaning since implantable medical devices are going into the human body. That means encapsulation materials must be carefully selected. In some cases, a conductive ink may need to go over the glob top or encapsulation gel. At times, more than one glob top coating is required, meaning further details need to be specified and carefully implemented at product realization stages.
More Details
There are also a number of other carefully orchestrated details that must be considered and implemented for implantable medical device assembly and manufacturing. For instance, epoxies must be dispensed using highly precise techniques. When certain compounds are to be mixed together, they must be mixed in exact proportion, all the while keeping pot life in mind; after mixing the epoxy, it has to be used within a certain time period. Otherwise, it will dry up or lose its potency.
Further, those compounds need to be in a temperature-controlled environment before, during, and after they are mixed. When curing a conductive epoxy or coating, specific instructions should be given in minutest details, such as curing a specific compound mixture with a curing temperature range and defined time. Even to store the device before or after for an encapsulation epoxy—details like optimal storage temperature, ambient or temperature-controlled—need to be reviewed and implemented, keeping in mind the epoxy's technical specification datasheet.
When MEMS are used, especially sensors, it's vital that the sensing membrane is protected for the MEMS since this is the pressure sensor die. If it's not assembled properly, a malfunction can result. That's because it is so sensitive that the slightest of vibrations or even when applying wire bonding can adversely affect the membrane, and in worst cases, they can damage the sensing membrane. Sometimes, a glass layer can be placed in the middle of a MEMS device to assure that the pressure sensor is properly protected.
It's also important for the implantable medical device OEM to know that the product undergoes assembly and manufacturing in an ISO Class 100,000 or 10,000 cleanrooms. Moreover, questions have to be raised about ESD control requirements in the cleanroom and SMT floor. There can be devastating effects if cleanroom and SMT floor personnel aren't properly grounded, humidity isn't controlled, and ESD is not properly maintained. MEMS devices, sensors, and other key devices can be affected so that they don't work in an optimal fashion.
Summary
Implantable medical devices in PCB microelectronics assembly and manufacturing demand an extra measure of details compared to conventional PCB SMT assembly and manufacturing.
Zulki Khan is the president and founder of NexLogic Technologies Inc.