Books

Featured Books

design007 Magazine

Latest Issues

Current Issue

Odd Geometries

In this issue, we discuss some of the challenges, pitfalls and mitigations to consider when designing non-standard board geometries. We share strategies for designing odd-shaped PCBs, including manufacturing trade-offs and considerations required for different segments and perspectives.

Simplification

On the subject of simplification, our expert contributors explain how to design PCBs without making them complex and over-constrained—whatever the level of technology. In addition, we discuss the effect your decisions and tradeoffs have on design complexity.

The Standards of Design

Our expert contributors discuss how PCB designers can utilize standards to save time and money, not to mention frustration. We also spotlight the newly updated version of the IPC Checklist, a handy guide that illustrates which standards cover which topics, from front-end design through assembly.

Columns

Latest Columns

||| MENU
Estimated reading time: 3 minutes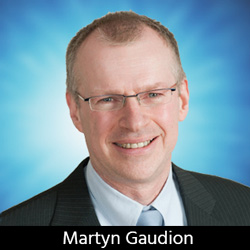 March 21, 2023
The Pulse: Instilling an Informal Information Culture
Informal information exists within most companies and distilling this knowledge into tools is not an easy task—maybe even an impossible one. But what's most important in maximizing this informal information is to have a good communication network, those "go to" people for a particular purpose. It is important that the company promotes a culture of openness and sharing, or knowledge has a risk of being ring-fenced and locked away.
More Than Just the Company
Writing this on my return from an informative and inspiring visit to the EIPC Winter Conference—this time in the City of Lyon with a visit to a nearby nuclear power facility—it dawns on me that just as important as having that company knowledge is having the network of knowledge that exists in all the myriad suppliers of base material, chemistry, drill machines, plating equipment, and so on. The extended network provided through organisations like EIPC acts as a knowledge amplifier—and more importantly, those networks allow you to channel customer questions to the appropriate place. This human interaction is difficult (fortunately) to substitute with tools.
Modelling Tools
When modelling tools are used for prediction on ideal materials, very good predictions can be created; however, when working with composite materials—or materials that have to compromise properties for a variety of reasons (cost, regulation, reliability, signal integrity)—it is extremely impractical to cover all those bases. One approach from a tool provider is to alert the user that they are headed into uncertain territory and direct them toward the appropriate source of knowledge for their question.
Interpreting the Internet
"Tribal knowledge" is not a term I'm very familiar with, maybe because it's not used so much in the UK. One internet search yielded a potentially racist and insensitive term. Other results say it's fine to use as it does not refer to any tribe in particular; it's just a concept. More than that, in a company, tribal knowledge is the lifeblood of the organization. That said, it is far from easy to see whether the term has really fallen from favour or the result is simply a very vocal opinion. Much the same applies with PCB fabrication knowledge; each specialist application needs to draw on the skills of a variety of people deeply knowledgeable in their own discipline. This knowledge is most valuable when each party knows where there is a need to draw in the skills of other disciplines so the best engineering judgment, the best price, and yield for the specific application can be met.
Communication
The thread that runs through all this is open communication, both within a company and within a supplier network. Because change can happen fast, tools can't always instantly respond to every move in the market—not the least because it is hard to predict which innovation will succeed and which will lead into a blind alley—so avoid cramming tools with functionality for innovations that for whatever reason don't ramp up into the mainstream.
Not on Paper
Some knowledge is not easy to impart on paper, especially while understanding is being built on a new process or technology so that during ramp-up phases of new processes or technology the shared knowledge of the development team and the beta customers may morph and guidance may change as the new technology stabilises. Only once it's stabilised is it possible to document. Such is the process of development—going through iterations before a final stable process can be documented.
Conclusion
Informal information is like a neural network that holds a company together, the optimum for keeping the company working at its best is to promote sharing of that information so that if a member moves on to new pastures, the network "heals" and recovers in the fastest possible time. Remember also to extend the network to those companies you work in partnership with in order to deliver value to your closest asset: your customer.
Additional content from Polar:
 This column originally appeared in the March 2023 issue of Design007 Magazine.