Books

Featured Books

smt007 Magazine

Latest Issues

Current Issue

Economic Headwinds

This issue takes stock of the current economic outlook and how companies are using current conditions to move themselves through technological evolutions, workforce shifts, and financial changes. Even with these headwinds, there's forward progress to be made.

Attracting New Talent

To get different results in staffing, you must change how you define, promote and recruit your job opportunities. How do you become magnetic to high-quality early-career candidates?

Test and Inspection

Test and inspection methods are undergoing rapid change. In this issue, we consider the influence of AOI, AI, and human eyes. How exactly are these pieces of the puzzle changing the role of test and inspection?

Columns

Latest Columns

||| MENU
Estimated reading time: 4 minutes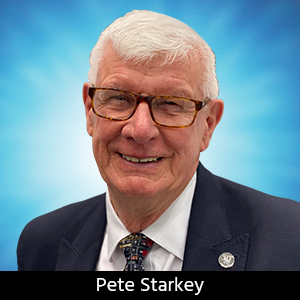 Connect:
Contact Columnist Form
Please register or login to your my I-Connect007 account to send a message to this columnist.
March 25, 2014
Conformal Coating Inspection Defects: Causes and Cures
Electrochemical reliability was the next issue to be examined. Problems were caused either by simple metallic corrosion of solder, PCB conductor, or component termination by contaminants from PCB production processes, flux residues, or harsh environments, or by electrochemical effects in the presence of bias voltage. The most important failures of this type were dendrite formation and conductive anodic filamentation (CAF). Willis showed many examples from the NPL database, and his time-lapse video very effectively demonstrated dendrite growth.
Low stand-off height QFN components presented a specific challenge to cleaning processes, and Willis explained how component and PCB design rules could be modified to increase the reliability of the cleaning process and reduce the risk of failure. Increasing the distance between termination pad and centre pad, and elimination solder mask under the package, could also help cleaning performance. But the key to evaluating residue removal was to establish the solubility of the residue in the cleaning material before undertaking actual cleaning trials. Then a process could be defined to allow full penetration of cleaning chemistry under components and avoid trapping residues which could subsequently lead to reliability problems. Extract conductivity testing and surface insulation resistance testing could be used to qualify processes.
Effects like solder wicking and "white residues" could often be traced to the effects of intermediate cleaning processes on surface finishes, or incompatibility between flux and cleaning chemistry. Delegates were invited to nominate their most common cleaning problems in a third real-time poll, then Willis continued the discussion of PCB surface corrosion effects and contamination of conformal coatings. Poor coating adhesion on moulded plastic components could result from residual mould-release agents. Poor coating adhesion over solder mask could result from the nature of the solder mask itself; some materials having very low surface energy.

Many customers specified solder mask generically, for example by reference to IPC-SM-840, whereas Willis suggested comparing actual surface energy, for example by dyne-pen, and calling up specific brands of solder mask observed to offer best compatibility with particular conformal coatings.

Rework of conformal coatings can be a contentious issue and Willis was a strong advocate of mechanical abrasive methods for local removal in preference to thermal methods.
Willis concluded the webinar with a wide range of examples from the NPL Process Defect Database, discussing likely root causes for each. And the interactive Q&A session that followed produced several further instances for analysis and explanation. For delegates able to travel to the NEW event in April, he threw out an open invitation to bring their coating and cleaning problems to the NPL/SMART Group Conformal Coating and Cleaning Experience.
Page 2 of 2