Books

Featured Books

design007 Magazine

Latest Issues

Current Issue

Odd Geometries

In this issue, we discuss some of the challenges, pitfalls and mitigations to consider when designing non-standard board geometries. We share strategies for designing odd-shaped PCBs, including manufacturing trade-offs and considerations required for different segments and perspectives.

Simplification

On the subject of simplification, our expert contributors explain how to design PCBs without making them complex and over-constrained—whatever the level of technology. In addition, we discuss the effect your decisions and tradeoffs have on design complexity.

The Standards of Design

Our expert contributors discuss how PCB designers can utilize standards to save time and money, not to mention frustration. We also spotlight the newly updated version of the IPC Checklist, a handy guide that illustrates which standards cover which topics, from front-end design through assembly.

Columns

Latest Columns

||| MENU
Estimated reading time: 1 minute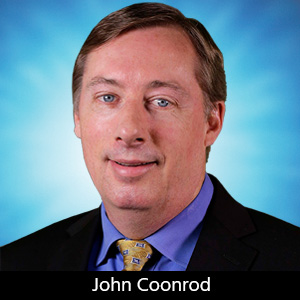 January 29, 2014
Thermal Management of High-Frequency PCBs
Thermodynamics can be a difficult enough subject to understand. But when combined with high-frequency PCB design and fabrication, it can really get complicated. Thermal management of PCBs has received a lot of attention over the past few years and it will probably continue as new technology pushes the limits of this issue.
For simplicity purposes, we will only discuss two sources of heat generation. One source of heat on the PCB is an active device or chip generating heat. The other source occurs when RF power applied to the circuit causes the heat. Of course there can be a combination of these sources, but to keep this column simple, the individual sources will be addressed independently. And for simplicity, examples will be given for a double-sided (microstrip) circuit, with a heat sink attached to the ground plane side of the circuit.
The basic concept of thermodynamics related to PCBs is concerned with thermal conductivity, heat flow and thickness of the circuit. In the case of a double-sided circuit, the copper has extremely high (good) thermal conductivity, but the substrate is typically in the range of a thermal insulator with very low conductivity. Having a high heat flow is good for keeping the circuit cooler by more efficient heat transfer from the heat source to the heat sink. The heat sink is designed to dissipate the heat away from the circuit and is typically a large metal plate bonded to the PCB with some cooling functionality.
As mentioned, most substrates used in the high-frequency PCB industry have low thermal conductivity and are in the range of 0.2 to 0.3 W/m/K. A common tradeoff to improve heat flow and ultimately thermal management is to use a thinner substrate, which gives a shorter heat flow path and enables more efficient transfer of heat to the heat sink. If the heat source is a chip mounted on the circuit, this is sometimes helpful and often copper-plated vias are placed beneath the chip to act as thermal channels to the heat sink.

Read the full column here.


Editor's Note: This column originally appeared in the December 2013 issue of The PCB Design Magazine.