Books

Featured Books

pcb007 Magazine

Latest Issues

Current Issue

The Registration Sweet Spot

Registration is underrated and underappreciated. The key is to ensure proper registration from layer to layer across the entire printed circuit board. It's a holistic process requiring anticipation, prediction, precise attention at each step, and detailed data tracking and monitoring.

High-reliability Fabrication

In this month's issue, our expert contributors discuss the latest in technologies, trends, complexities and resources regarding high-reliability fabrication.

Finding Ultra

New demands on PCB fabrication, namely advanced packaging, ultra high density interconnect (UHDI), and new specialty materials, are converging, changing the landscape of our business. Is it time to start paying close attention to this convergence?

Columns

Latest Columns

||| MENU
Estimated reading time: 4 minutes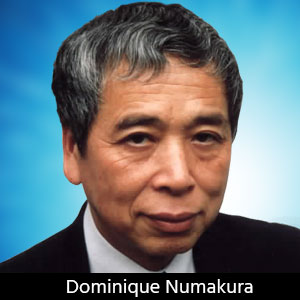 July 17, 2014
Samsung: A Copy & Paste Company?
Samsung Electronics, the flagship company of the Samsung Group in Korea, continues to enjoy success in the global electronics market. The company has reached the number one position for many electronics products, including semiconductors and mobile devices. Samsung's Galaxy Series (tablet PC and smart phone) is gobbling up market share from competitors. The future looks bright for Samsung.

South Korea is one of the most industrially advanced nations thanks, in part, to Samsung. The company has a powerful influence on the country's economic development, and contributes much to the Korean economy.
If are so rosy for Samsung, why do mid-level managers feel inferior to their peers from Japan and the U.S.? The industrial advances in Korea over the last 20 years are incredible and Samsung has been the largest part of the country's success. However, Samsung engineers are not proud of their great progress, because most of the technologies were imported from Japan and the U.S. (sometimes illegally). One of my Korean business associates is a retired research engineer and spoke in a self-deprecating manner that Korea is a "copy and paste technology" country. Korean companies will buy the minimum order for state-of-the-art equipment from Japanese companies and conduct a detailed tear-down analysis. From this reverse research and development, they build their own equipment with minor modifications. There is no innovative idea in the new machines...the only difference is a much lower cost.
The executive teams from Samsung Electronics recognize the lack of innovation from their engineering staff and are encouraging their R&D departments to generate new ideas. Unfortunately, nothing new has come from them in the last several years. An R&D director from Samsung told me that he has more than 50 engineers with Ph.D.s from universities in Japan and the U.S., but none of them can come up with any creative ideas.

From the engineers view, one R&D manager grumbled that his department forwards many proposals to the executive managing teams, but none are ever accepted. The executive teams ask for accurate forecasts from potential products or ideas, but the R&D teams cannot accurately forecast the potential for a product that is not on the market. 
Another variable playing into the economic equation for Korea is the value of its currency. The Korean won appreciation against the Japanese yen placing a pricing pressure on its products compared to prices from their Chinese competitors. The Korean economy can be compared with a wildfire in western California--once a small fire is put out, more fires continue to pop up; all there is time to do is put out fires.   
Samsung still has power and money. I think the company should remove the "copy and paste" model from its business culture and trust its employees to come up with new ideas. Innovation will carry Samsung for the foreseeable future.
Dominique K. Numakura, dnumakura@dknresearch.com
DKN Research, www.dknresearchllc.com
*To to view back issues of the newsletter, click here.

Page 1 of 2