Books

Featured Books

pcb007 Magazine

Latest Issues

Current Issue

Finding Ultra

New demands on PCB fabrication, namely advanced packaging, ultra high density interconnect (UHDI), and new specialty materials, are converging, changing the landscape of our business. Is it time to start paying close attention to this convergence?

Developing a Strategy

A solid strategy is a critical part of success. This month, we asked some of the top industry leaders and business strategy "gurus" to share their thoughts on developing strategies.

Winning With TQM

In this issue, we explore how TQM has entered the DNA of continuous improvement disciplines, and the role leadership transformation plays in this. If you've ever competed against a TQM company, you understand their winning advantage.

Columns

Latest Columns

||| MENU
Estimated reading time: 3 minutes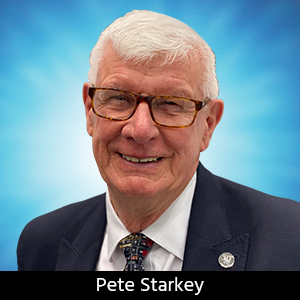 Connect:
Contact Columnist Form
Please register or login to your my I-Connect007 account to send a message to this columnist.
December 30, 2014
Top 10 PCB Tech Tuesday Articles of 2014
Another year has come and gone. To mark a year of innovations, Technical Editor Pete Starkey presents his list of the top 10 Tech Tuesday articles for 2014. Each item on the list provided innovative information to the industry.

At #10, Trouble in Your Tank: Oxide Alternatives to Enhance LPI Adhesion to Copper, by Michael Carano, OMG Electronic Chemicals: The aggressive nature of the ENIG process is a particular nuisance for some aqueous-based LPIs. Simply scrubbing the copper surface prior to soldermask application is often not an effective adhesion promotion mechanism for LPI and ENIG. Before exploring surface topography further, it is important to understand outside influences such as ENIG and its effect on adhesion.

At #9, Make The Most of High-Frequency Laminates with Resistive Foil, by John Coonrod, Rogers Corporation: Resistive foils can reduce the discrete component device count, free up real estate, and improve assembly processes. Many high-frequency circuit applications rely on resistive foils as termination resistors for transmission lines or matching resistors for power dividers. Planar resistor technology offers many advantages compared to alternative resistor technologies.

At #8, Developments in Glass Yarns & Fabric Constructions, by Alun Morgan, Isola Group Europe: The process of glass fibre production has remained largely unchanged over 50 years, but recent developments have enabled substrates made with woven glass fabrics to adapt to the changing requirements of circuit design. In particular, microvia technology needs, improving conductive anodic filamentation (CAF) requirements, and extending the usable frequency range of glass reinforced substrates.

At #7, HDI PWB Reliability, by Paul Reid: According to author Paul Reid, when it comes to HDI reliability of PWBs, what we must do is consider two parts: The copper interconnects and the base material. What one can do is test the reliability with thermal cycling using interconnect stress test (IST) coupons. The IST coupon tests the copper interconnection and checks for material damage.

At #6, From Single-sided to HDI: The "Three Phone Call Method" Works, by Dan Smith, Raytheon: Author Dan Smith writes, "One experiences both extreme joy and anxiety when watching a prototype PCB being powered up for the first time. The test bench surrounding the new board resembles an operating room, with probes attached everywhere to an array of oscilloscopes, multimeters, and other indicators. The silence is broken by this electrical engineer when he erupts with the exclamation, "Wow! The circuit works!"

AT #5, Trouble in Your Tank: Controlling the ENIG Process for Optimum Efficiency and Performance, by Michael Carano, OMG Electronic Chemicals: Ideally, the ENIG process must provide the optimum in solder joint reliability while operating at the highest level of cost efficiency. All too often, process parameters that have the most influence on these critical attributes are poorly understood.

At #4, 3D LDS Components: New Opportunities in PCB Layout and Production, by Malte Borges, LPKF: "One clear trend has dominated electronic and mechatronic products for many years: Components must get smaller in size while also packing in more functions. Manufacturers in the communications technology sector are under tremendous pressure to continuously launch new products on the market at shorter and shorter intervals..." writes LPKF's Malte Borges.

At #3, Aluminum Base Circuit Technology: Structures and Manufacturing Methods, by Joseph Fjelstad, Verdant Electronics: Aluminum is an attractive material for use in the manufacturing of electronic assemblies due to its low cost, good thermal properties, and stability. But due to its innate thermal spreading ability, it's not easily used when solder is required to make interconnections to components. This article describes ways to manufacture electronic assemblies using aluminum as a base and eschewing the use of solder.

At #2, Key Factors Influencing Laminate Material Selection for Today's PCBs, by Steve Iketani and Brian Nelson, Sanmina-SCI: Recently, a flurry of new and promising laminate materials have entered the market, coming from the four corners of the world. Sanmina's Steve Iketani and Brian Nelson offer their take on materials, from FR-4 to low-Df/Dk laminates, and much more.

And, at the #1 spot, Copper Filling of Blind Microvias and Through-holes Using Reverse-pulse Plating, by Henning Hübner, Ramona S. Mertens, and Dirk Ruess, Atotech Germany: This article, from a trio of authors at Atotech Germany, describes the different techniques of via filling and their characteristics and points points out the advantages of reverse pulse plating and how the technology has been modified to approach new market requirements such as thicker core substrates and laser drilling of through holes.