Books

Featured Books

pcb007 Magazine

Latest Issues

Current Issue

Finding Ultra

New demands on PCB fabrication, namely advanced packaging, ultra high density interconnect (UHDI), and new specialty materials, are converging, changing the landscape of our business. Is it time to start paying close attention to this convergence?

Developing a Strategy

A solid strategy is a critical part of success. This month, we asked some of the top industry leaders and business strategy "gurus" to share their thoughts on developing strategies.

Winning With TQM

In this issue, we explore how TQM has entered the DNA of continuous improvement disciplines, and the role leadership transformation plays in this. If you've ever competed against a TQM company, you understand their winning advantage.

Columns

Latest Columns

||| MENU
Estimated reading time: 6 minutes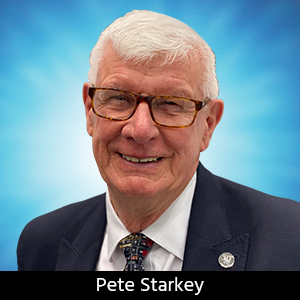 Connect:
Contact Columnist Form
Please register or login to your my I-Connect007 account to send a message to this columnist.
July 21, 2014
An Inside Look: Ventec Europe Revisited
Technical Editor Pete Starkey recently had a chance to visit Mark Goodwin, chief operating officer, Europe and USA, for an update on developments at Ventec Europe's UK Distribution Centre.
Pete Starkey: Hello again, Mark. Time flies! I just checked back and it's been over six years since I first visited you in Leamington, when you were based at the Sydenham premises. It must be close to three years since you moved Ventec's distribution operation to the Trojan Business Centre, and I find it really interesting to call-in periodically to keep in touch with your continuing evolution. Last time I was here you were at the final stages of your AS9100C accreditation.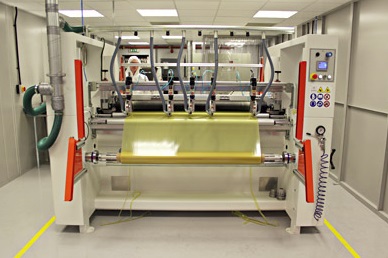 Mark Goodwin: Yes, we have to maintain a balance of priorities--as well as responding to ever-increasing technical demands on laminates and prepregs, we have to make sure the right systems and qualifications are in place to be able to offer quality assurance all the way along the supply chain from our manufacture and distribution to our customers' PCB shops. Our European operation is now fully accredited to AS9100C, complementing the existing accreditation of Ventec Electronics in Suzhou, and we are in the process of extending the approval to include our North American facilities.
Starkey: Do the aerospace OEMs appreciate what you have achieved?
Goodwin: Not necessarily. They are keen to push AS9100C into the PCB shops, but don't seem to be putting the same emphasis on material suppliers adopting similar quality philosophies. We are in a unique position among laminators in providing a fully accredited supply chain for high reliability materials, and we are working toward increasing the OEMs' awareness of what we are able to offer. A big problem is that OEMs tend to write particular brand names and product designations into their drawings and, as time goes on, either be unaware that better materials exist or be unwilling to make any revision, or both--and suffer avoidable problems as a result. This is particularly relevant to the issue of cleanliness.
Starkey: Yes, I sat in on the ECWC World Conference presentation given by Stan Heltzel from the European Space Agency on latent short circuit failure. He showed some quite scary examples! It is clear that ESA see contamination of laminates by foreign material in the dielectric as a major problem, and they are collaborating with key suppliers to mitigate the risk and to define a new procurement specification in the form of Appendix A to IPC-4101-D.
Goodwin: The avoidance of foreign object contamination has been the subject of a major campaign within Ventec for some time now. All the leading manufacturers can formulate good high-reliability materials, but not everyone can make them clean--especially when material thicknesses go below 50 microns. I can show you what investments Ventec Electronics have made in the manufacturing process to eliminate particulate contamination in prepregs and laminates: Superfine filters and magnetic devices, advanced treater technology and clean room management, and the advanced inspection equipment to go with it. I can't disclose all the details because there are unique proprietary features, but we have demonstrated to the European Space Agency that we can meet their critical requirements, not just at the manufacturing stage, but in cutting, slitting, and packaging for distribution as well. Come and see what investments we are making here in Ventec Europe.

Page 1 of 2