Books

Featured Books

pcb007 Magazine

Latest Issues

Current Issue

Finding Ultra

New demands on PCB fabrication, namely advanced packaging, ultra high density interconnect (UHDI), and new specialty materials, are converging, changing the landscape of our business. Is it time to start paying close attention to this convergence?

Developing a Strategy

A solid strategy is a critical part of success. This month, we asked some of the top industry leaders and business strategy "gurus" to share their thoughts on developing strategies.

Winning With TQM

In this issue, we explore how TQM has entered the DNA of continuous improvement disciplines, and the role leadership transformation plays in this. If you've ever competed against a TQM company, you understand their winning advantage.

Columns

Latest Columns

||| MENU
Estimated reading time: 5 minutes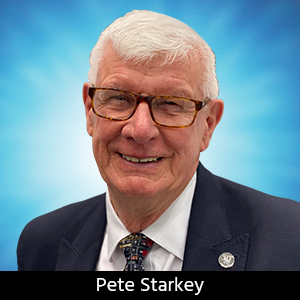 Connect:
Contact Columnist Form
Please register or login to your my I-Connect007 account to send a message to this columnist.
June 24, 2014
Pete Starkey Reports: ICT 40th Annual Symposium
The Institute of Circuit Technology (ICT) celebrated its 40th anniversary with an evening dinner attended by Fellows, Members, and Associates old and new, welcomed by Technical Director Bill Wilkie and given a review of the history of the Institute and some of its notable events and personalities by Chairman Professor Martin Goosey. The following morning, delegates assembled in the Daniel Gooch Room of the Great Western Railway Museum of Steam in Swindon, Wiltshire, UK, for a diverse conference programme with topics encompassing management of human resources, market trends, and developments in technology.
Keynote presentation came from Kim Hayton of HaytonHeyes, offering motivational advice on energising business by harnessing the power of people, with emphasis on leadership and focus on the customer. She defined the attributes of a good leader: Creating confidence, setting a vision, and communicating effectively with team members, using the analogy of dating, engagement, marriage, family life, and the possibility of break-up and divorce, to illustrate and explain employment relationships, then detailed a management strategy for structuring a team and getting the most out of it. In conclusion, she reflected, "When it comes to your people, you get what you deserve!"
Investigation of the phenomenon of conductive anodic filamentation (CAF) continues at the National Physical Laboratory (NPL), with the cooperation of a number of industrial partners. Dr. Chris Hunt gave a progress report on studies of the mechanism of CAF formation using simulated test vehicles, and introduced a new approach for detecting its presence. The established method was to use an optical microscope with backlighting, but since CAF was effectively an electrical short circuit there was on opportunity to measure resistance heating effects by thermography. Thermal cameras were now available with sensitivity better than 0.1 degree Kelvin, and a new technique known as lock-in thermography (LIT) was capable of detecting CAF at the sub-0.5 Megohm level, with the prospect that further development could extend the sensitivity into the Gigohm region. A complex rigid PCB was currently undergoing a range of tests.
Market research specialist Francesca Stern gave an outlook on the UK PCB and electronics industry. Excluding components, world electronic equipment production in 2013 was $1.4 trillion. Compared with 2012, production had declined 2.4% in North America, 3.7% in Europe, and 24% in Japan, but the overall figure remained the same. In 2012, European electronic equipment production was £136 billion, of which UK was £10 billion. Looking specifically at PCB production, the world overall was down 4% from $57.7 billion in 2012 to $55.7 billion in 2013. Forecasts for growth in PCB production (in Sterling) between 2013 and 2017 were from £35.7 billion, of which Europe 5%, North America 5%, and China 45%, to £40.7 billion, of which Europe 4%. North America 4% and China 47%. UK PCB production in 2013 was £136 million, of which the major sectors were military and aerospace together with industrial controls and instrumentation.
Demonstrating how leading indicators were used by forecasters as tools for predicting trends, she advised caution about spurious correlations. Some bizarre examples were how the divorce rate in Maine followed exactly the same trend as the per capita consumption of margarine and how U.S. spending on science, space, and technology correlated closely with suicides by hanging, strangulation, and suffocation.

Page 1 of 3