Books

Featured Books

pcb007 Magazine

Latest Issues

Current Issue

Finding Ultra

New demands on PCB fabrication, namely advanced packaging, ultra high density interconnect (UHDI), and new specialty materials, are converging, changing the landscape of our business. Is it time to start paying close attention to this convergence?

Developing a Strategy

A solid strategy is a critical part of success. This month, we asked some of the top industry leaders and business strategy "gurus" to share their thoughts on developing strategies.

Winning With TQM

In this issue, we explore how TQM has entered the DNA of continuous improvement disciplines, and the role leadership transformation plays in this. If you've ever competed against a TQM company, you understand their winning advantage.

Columns

Latest Columns

||| MENU
Estimated reading time: 7 minutes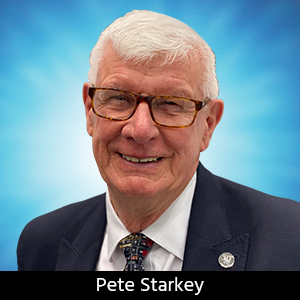 Connect:
Contact Columnist Form
Please register or login to your my I-Connect007 account to send a message to this columnist.
May 20, 2014
ECWC 2014: The Base Materials Session
A highlight of the second day of the 13th Electronic Circuits World Convention (ECWC) in Nuremberg, Germany, was the session on base materials, with presentations exploring the realities of fire retardancy and flame retardant additives, the introduction of a new low-loss laminate, and a study of the mechanical properties of resins. The session was a introduced and moderated by Dr. Viktor Tierderle of RELNETyX.
Alun Morgan, director of OEM Marketing for Isola Group Europe, gave the first presentation, a well-researched paper entitled "Fire Retardancy – The What, Why and How," which made a critical examination of all aspects of fire retardancy, from the need for fire safety, through the functions of flame retardants, the chemical and physical mechanisms of reactive and additive flame retardants, halogenated and halogen-free, to toxicological, environmental, and legislative issues.
"What are flame retardants and why do we need them?" Morgan began with some scary video clips showing how rapidly a fire could take hold and explained that flame retardants were compounds added to materials during or after manufacture to inhibit or suppress the combustion process. On average there were more than 4,500 fatalities annually in the EU-27 as a result of fires; accounting for 2% of all fatal injuries. The primary purpose of a flame retardant was to reduce the risk of fire related fatalities and the presence of flame retardants in otherwise combustible materials had the effect of either preventing the fire from developing altogether or slowing down the build-up phase of the fire and extending the escape time.
Flame retardants could work by either physical or chemical action. There were three classes of physical action: Cooling, formation of a protective layer, and dilution. Chemical action could take the form of reaction in the solid phase or reaction in the gas phase.
Halogenated flame retardants were the most widely used in printed circuit board materials, the effective halogen being bromine, chemically incorporated into the resin as tetrabromobisphenol-A (TBBPA). The most popular non-halogenated flame retardants were phosphorous-containing compounds of which the most widely used was dihydro-oxa-phosphaphenanthrene-oxide (DOPO), again chemically incorporated into the resin. Morgan described the chemical breakdown mechanisms which enabled these materials, halogenated and non-halogenated, to interfere with the combustion process.
"Halogen-free" was somewhat of a misnomer, although in a PCB materials context it effectively meant "free of halogenated flame retardant." The IEC definition of halogen free permitted 1,500 ppm total halogens, with no more than 900 ppm of either chlorine or bromine. Halogens were always present to some extent in epoxy resin, as residues from chemical precursors and catalysts used in its manufacture.

Page 1 of 4