Books

Featured Books

pcb007 Magazine

Latest Issues

Current Issue

The Registration Sweet Spot

Registration is underrated and underappreciated. The key is to ensure proper registration from layer to layer across the entire printed circuit board. It's a holistic process requiring anticipation, prediction, precise attention at each step, and detailed data tracking and monitoring.

High-reliability Fabrication

In this month's issue, our expert contributors discuss the latest in technologies, trends, complexities and resources regarding high-reliability fabrication.

Finding Ultra

New demands on PCB fabrication, namely advanced packaging, ultra high density interconnect (UHDI), and new specialty materials, are converging, changing the landscape of our business. Is it time to start paying close attention to this convergence?

Columns

Latest Columns

||| MENU
Estimated reading time: 3 minutes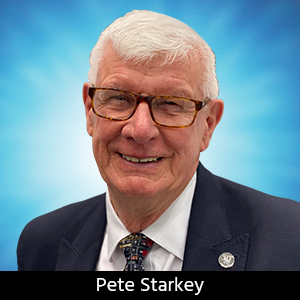 Connect:
Contact Columnist Form
Please register or login to your my I-Connect007 account to send a message to this columnist.
April 22, 2014
Sustainable Solder Flux from Novel Ionic Liquid Solvents
DES formulations had been evaluated as hot-air solder levelling fluxes, in cooperation with Merlin Circuit Technology, and remarkably successful results had been observed, the DES fluxes giving faster and more complete wetting of PCB features than standard commercial fluxes when used with SN100C lead-free solder. A tendency to pick up dross on the solder mask appeared to be surface-tension related, and could be overcome by incorporating surfactants into the DES formulation.

An interesting outcome was the ability to solder-level PCBs with an electroless nickel finish, not previously achievable with conventional fluxes, giving the prospect of a novel solderable finish as an alternative to ENIG. A very recent development in cooperation with Qualitek was a solder paste based on DES flux, although its effectiveness in PCB assembly had yet to be demonstrated. Work was in progress to develop practicable methods based on DES for soldering aluminium, traditionally an extremely difficult material to solder.
Dr. Ballantyne's presentation initiated some lively discussion amongst the project collaborators, and many practical and theoretical issues were debated at length, generating valuable feedback to the benefit of the future direction of the project.
Page 2 of 2