Books

Featured Books

pcb007 Magazine

Latest Issues

Current Issue

The Registration Sweet Spot

Registration is underrated and underappreciated. The key is to ensure proper registration from layer to layer across the entire printed circuit board. It's a holistic process requiring anticipation, prediction, precise attention at each step, and detailed data tracking and monitoring.

High-reliability Fabrication

In this month's issue, our expert contributors discuss the latest in technologies, trends, complexities and resources regarding high-reliability fabrication.

Finding Ultra

New demands on PCB fabrication, namely advanced packaging, ultra high density interconnect (UHDI), and new specialty materials, are converging, changing the landscape of our business. Is it time to start paying close attention to this convergence?

Columns

Latest Columns

||| MENU
Estimated reading time: 15 minutes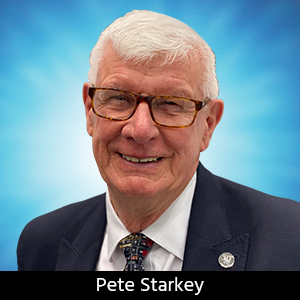 Connect:
Contact Columnist Form
Please register or login to your my I-Connect007 account to send a message to this columnist.
July 8, 2014
SMART Group Seminar: Harsh Environments & Electronics
A full-house international audience assembled at the National Physical Laboratory in Teddington, London, England, July 2, 2014, for SMART Group's seminar on Electronics in Harsh Environments, welcomed by Dr. Chris Hunt, leader of the electronics interconnection team at NPL, the national measurement standards laboratory for the United Kingdom, and the largest applied physics organisation in the UK.
Chair of SMART Group Technical Committee Sue Knight, from STI, gave the first presentation, an introduction from her perspective as a high-end electronics manufacturing engineer. Harsh operating environments were commonplace: She gave examples in telecommunications, oil exploration and power generation, aerospace instrumentation, sensors, motors and actuators, and industrial controllers and sensors. And although high temperature probably represented the area of most concern in maintaining the integrity of substrates, components and interconnections, stresses generally occurred in combination: Typical additional factors being mechanical shock and vibration as well as humidity and chemistry.
As an illustration, Knight described the extreme conditions endured by the electronics mounted in an intelligent, directable drill bit used in oil exploration. Historically, sensing electronics had been mounted at least 10 metres back from the cutting tip of the drill. Presently, to get precise, real-time feedback to monitor performance and improve positional control, complex electronics assemblies were mounted very close to the actual drill bit. Pressures of 25,000 psi and temperatures in excess of 150°C were typical, even though the assemblies were built with commercial-specification components. Current challenges were to operate at pressures up to 30,000 psi and temperatures approaching 230°C, under conditions of extreme shock and vibration as well as the presence of dirt, steam, and slurry. The cost of failure was significant, so reliability was paramount and the manufacturer was responsible for validating that the tool would perform to expectations, modelling and verifying build quality and sensor and tool operation under extremes of temperature and vibration.
What was the relevance to everyday electronics? Knight explained how research and development generated at high level could be subsequently applied to benefit the functionality and reliability of commercially-available equipment. And how could the challenges be overcome? "I have just outlined some of the issues--the other presenters will explain how to solve them," she said.
Alun Morgan, Isola Group's director of OEM Marketing and a leading authority on laminate properties and applications, has a particular aptitude for explaining complex technology in a clear and understandable style. Invited to make a presentation on base materials for harsh environments, he admitted being tempted to save time by offering two words of advice--"use polyimide"--and sitting down again! But polyimide was not necessarily a universal solution: If properties were correctly understood and materials intelligently selected to suit the application, many cost-effective and in certain cases technically superior alternatives existed.

Page 1 of 7