Books

Featured Books

pcb007 Magazine

Latest Issues

Current Issue

Finding Ultra

New demands on PCB fabrication, namely advanced packaging, ultra high density interconnect (UHDI), and new specialty materials, are converging, changing the landscape of our business. Is it time to start paying close attention to this convergence?

Developing a Strategy

A solid strategy is a critical part of success. This month, we asked some of the top industry leaders and business strategy "gurus" to share their thoughts on developing strategies.

Winning With TQM

In this issue, we explore how TQM has entered the DNA of continuous improvement disciplines, and the role leadership transformation plays in this. If you've ever competed against a TQM company, you understand their winning advantage.

Columns

Latest Columns

||| MENU
Estimated reading time: 7 minutes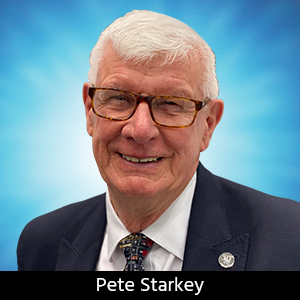 Connect:
Contact Columnist Form
Please register or login to your my I-Connect007 account to send a message to this columnist.
May 14, 2014
ECWC 2014 Market Session: Connecting the World
On the first day of the 13th Electronic Circuits World Convention (ECWC), delegates crowded into the Kiew Room of the Nuremberg Messe to hear four of the world's leading experts on PCB markets and market trends make their analysis of what the future held for the industry. Introduced and moderated by IPC's Marc Carter, the session included presentations from Dr. Hayao Nakahara, Walt Custer, Michael Weinhold, and Bill Burr.
"Cost, cost, cost--unless you can meet the cost, you can't continue your business!" These were Dr. Nakahara's opening words as he examined the business situation in China and discussed the alternative market areas attracting investment. In 2012, China's share of world PCB production was 44%, and it had seemed destined to continue its domination into the long term. However, rising wages, labour shortages, high personnel turnover, and tougher environmental regulations were making it increasingly difficult to operate, particularly in the coastal regions.  
Japanese PCB makers had stopped investing in China and were expanding operations in South East Asia, particularly in Thailand and Vietnam, as were some Taiwanese and South Korean manufacturers. Thailand was the largest PCB producing area in South East Asia, with output already exceeding that of Germany, followed by Vietnam, Malaysia, the Philippines, Singapore, and Indonesia. No substantial Japanese investments were being made in the Philippines and Indonesia, and costs were so high in Singapore that new investment was out of the question.
Why not India or Brazil?  Although there had been much speculation over the years, there were no signs of expansion. Government regulations and lack of infrastructure made it difficult to make large investments in India, and although the importation of PCBs continued to increase, domestic production was relatively static. Brazil lacked infrastructure and had the additional burden of a complex taxation system. Output had fallen substantially since Multek had closed down its Brazilian operation.
By comparison, South East Asia had reasonable infrastructure, although nowhere near as highly developed as China, and there were laminate factories in Thailand, Singapore and Malaysia, which also had the world's largest foil plant.
Dr. Nakahara forecast that South East Asia's share of the world PCB market would rise from 6.8% in 2013 to 8.2% in 2017, and be worth over $5 billion.

Page 1 of 4