Books

Featured Books

pcb007 Magazine

Latest Issues

Current Issue

The Registration Sweet Spot

Registration is underrated and underappreciated. The key is to ensure proper registration from layer to layer across the entire printed circuit board. It's a holistic process requiring anticipation, prediction, precise attention at each step, and detailed data tracking and monitoring.

High-reliability Fabrication

In this month's issue, our expert contributors discuss the latest in technologies, trends, complexities and resources regarding high-reliability fabrication.

Finding Ultra

New demands on PCB fabrication, namely advanced packaging, ultra high density interconnect (UHDI), and new specialty materials, are converging, changing the landscape of our business. Is it time to start paying close attention to this convergence?

Columns

Latest Columns

||| MENU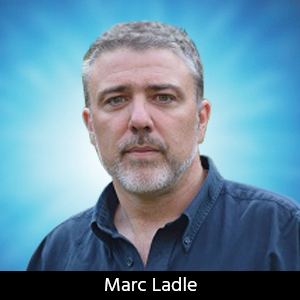 Ladle on Manufacturing
Column from: Marc Ladle
Marc has spent seven years working as a Precision Engineer and 15 years working in three different PCB facilities in a wide variety of roles including quality, production and engineering, making a wide range of board technologies. For the past 10+ years he has been with Viking Test Ltd, a UK company offering a wide range of equipment for PCB production.
July 31, 2020
Machines that have been made to UV cure inks used in printed circuits and other manufacturing processes have largely used vapor lamps. In the search for good alternatives, Marc Lade explains how LED technology has been hovering in the background, but for a number of reasons, it has struggled to position itself as a serious contender.
---
November 15, 2019
The solder mask (also known in some regions as solder resist) that protects the surface of the circuit boards we make has to stand up to a very wide range of process conditions. The same type of solder mask is typically expected to perform just as well in a superheated lead-free solder levelling process as it is in a chemically aggressive nickel gold finish. Marc Ladle explains how the material has a wide process window, and with some care, it can usually handle everything that is thrown at it.
---
December 18, 2019
In the spirit of giving for the traditional holiday season, Marc Ladle gifts us all with a long-pondered question and an idea: What if prepreg resins were used as a resist material?
---
December 05, 2019
Once every two years, Marc Ladle is involved with setting up the Viking Test stand and exhibiting some of their machines at productronica—the electronics industry trade show in Munich, Germany. Marc gives further details in this behind-the-scenes look at productronica 2019.
---
August 07, 2019
Every time Marc Ladle comes to China, there is always something new to see. But even with a reasonable amount of prior experience, he has been a little surprised by what he has seen in Dongguan.
---
July 02, 2019
In this second installment, Marc Ladle continues to give a small insight into how the reality of working as a travelling engineer for a machine supplier matches up to the job description. Read on to find out about one of the most difficult trips he had undertaken.
---
March 19, 2019
Electroplating copper has been a standard part of the PCB manufacturing process for more than 50 years. The basic technology has not changed very much in that time. Normal arrangements involve a series of chemical and rinse tanks into which panels are dipped first to clean the copper surface and then to electroplate copper onto the surface and through the drilled holes and vias.
---
July 27, 2018
Spraying and dipping! Wet processing is based on two simple principles: Spray the work piece or immerse it in a bath. Most of the things you do in a complex machine you could also do with a series of buckets, but the results are likely to be much less reliable or efficient.
---
April 27, 2018
When it comes to PCB processing, it is not often that you are able to come up with something completely new. There may be some notable exceptions, but often a new process is more honestly an adaptation of a similar process, perhaps from another industry segment or a different application.
---
January 31, 2018
My definition of process engineering: attempting to put together the perfect manufacturing stages to produce the desired product. Printed circuit production includes many diverse production stages requiring a wide range of skills and knowledge to manufacture the perfect product.
---
November 01, 2017
Signal integrity! In a world which is increasingly high-speed and digital, the chemical-dependent and mainly analogue-controlled world of PCB manufacturing is not always a comfortable partner.
---
September 19, 2017
Many companies in the printed circuit industry are based in a single factory. When everything is going well, this can really help to get the best out of people and machinery. The main drawback is that seeing the same issues day after day, it can be easy to accept your manufacturing problems as being normal.
---
August 21, 2017
I recently had the great pleasure to be working with BATM Systems at their new factory in Romania. The process concept is the brainchild of Steve Driver. For those who don't know Steve, he is a gentleman of many years of experience in the UK printed circuit industry. Even after several decades of circuit production, he has an energy and enthusiasm for manufacturing which are most infectious!
---
July 19, 2017
It can be quite tough to satisfy the product requirements of the military and aviation industries, and rightly so. There are not many other parts that we manufacture that could result in a life-threatening situation should they fail when they are in use.
---
May 29, 2017
Bare board electrical test: For the most part, it does what it says on the tin. Current CAM software and test hardware means that in theory, it is a pretty simple exercise to make sure that a printed circuit matches the intended design. But are you getting the test you think you are?
---
February 16, 2017
Whether you stack high or drill thick panels, the dynamics of drilling are similar. When you overlay the outer-layer artworks you may notice that the holes on the exit side of the panel or stack have a much higher level of positional variation than the entry side holes.
---
January 17, 2017
Have you considered whether or not you could improve your multilayer yields by better use of your base materials? Perhaps the following could give you a few ideas of how this could help you.
---
December 15, 2016
Every company has its own way of doing things. For some, the engineering team develops a detailed specification for the equipment they would like to purchase and this is put out to multiple suppliers for tender, along with full documentation for the commercial terms that will apply to the purchase. At the other end of the scale, a machine inquiry can be a simple phone call: "How much for a new machine?"
---