Books

Featured Books

smt007 Magazine

Latest Issues

Current Issue

Chips Don't Float

In Europe and the U.S., legislation is under way to revitalize PCB fabrication and packaging. What is the status of this work, and how specifically does this change the industry landscape for EMS companies? What will help keep us afloat?

Flying High With Digital Twin

The opportunity to use manufacturing simulation as a test bed for job planning and process optimization brings continuous improvement into the modern age. This may be an all-or-nothing type of project, but it's worth the investment.

Artificial Intelligence

In this issue, we (and AI) explored how and when artificial intelligence plays a role in manufacturing today. Whether on the factory floor, or in the front office, AI applications are emerging and changing how we approach planning, processes and problem solving.

Columns

Latest Columns

||| MENU
Estimated reading time: 4 minutes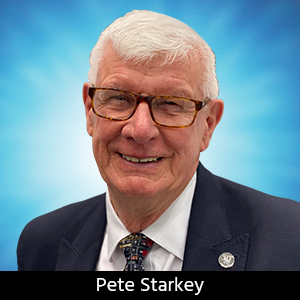 Connect:
Contact Columnist Form
Please register or login to your my I-Connect007 account to send a message to this columnist.
December 9, 2014
J-STD-001 & IPC-A-610 Updates for Conformal Coating: An Insider's Guide
The reference standards used by the electronics industry are under constant review to ensure they reflect the latest technologies and methods. The usage of conformal coatings is growing and the quality of these coatings come under increasing scrutiny.
SMART Group recently offered a "direct from the committee" technical guide to the changes being made to J-STD-001 and IPC-A-610, presented by Doug Pauls, Principal Materials and Process engineer at Rockwell Collins and chair of IPC Cleaning and Cleanliness Committees, in a webinar organised and moderated by Bob Willis.
"Never let a bunch of soldering people make up a spec on conformal coatings!" was Pauls' opening comment, with reference to the conformal coating requirements defined in J-STD-001 and IPC-A-610. "Inspection of conformal coatings is not the same as inspection of solder joints, and there has been far too much emphasis on cosmetics. We have spent too much time, and a lot of non-value-added work, in trying to achieve cosmetic perfection."
Pauls explained that the leadership of J-STD-001 and IPC-A-610 had asked the conformal coating committees to rationalise and clarify the workmanship and inspection standards. "It needed some work!" The revisions to J-STD-001 were proposed to the committee in January 2014 and became part of the published standard in August 2014. As well as an expanded conformal coating section, IPC J-STD-001F included revised appendices, Appendix C offering guidance on objective evidence of material compatibility, which was of particular relevance if a user chose for practical reasons not to follow the exact recommendations of the vendor's data sheet. "If you are doing something different, do your homework to make sure the end product exhibits the specified reliability."
Procedures for mixing and curing were a case in point, for example extending the effective shelf life of an opened container by blanketing the contents with argon was an acceptable procedure provided it was properly evaluated and documented. The prevention of silicone contamination by avoiding the use of ovens otherwise used for curing silicone compounds was a critical issue.
Pauls reviewed precautions to be taken when conformal coating on glass-bodied components, and the importance of keeping coating fillets to a minimum on BGAs to avoid CTE and Young's Modulus failures on thermal cycling. He also discussed designated areas for coverage, keep-out zones and tolerances, all with reference to the assembly drawing and documentation, and the avoidance of contaminating mating surfaces of connectors.
Coating thickness measurement had been a contentious issue. Variations were inevitable on and around components, and the use of representative process control coupons was recommended. Wet thickness measurements were permissible provided it was documented that these could be directly correlated to dry thickness. If required thickness was not specified in the drawing, Table 10.1 of J-STD-001F gave default values for various coating types.
An even more contentious issue was the assessment of completeness of coating coverage, and the homogeneity and completeness of cure. The latter could only be determined by instrumental methods such as differential scanning calorimetry or thermogravimetric analysis. The former was judged by visual inspection, although not to solder joint criteria and not with a higher magnification than x4. Coatings containing fluorescent tracers could be inspected for completeness of coverage under UV black light.

Page 1 of 2