Books

Featured Books

pcb007 Magazine

Latest Issues

Current Issue

The Registration Sweet Spot

Registration is underrated and underappreciated. The key is to ensure proper registration from layer to layer across the entire printed circuit board. It's a holistic process requiring anticipation, prediction, precise attention at each step, and detailed data tracking and monitoring.

High-reliability Fabrication

In this month's issue, our expert contributors discuss the latest in technologies, trends, complexities and resources regarding high-reliability fabrication.

Finding Ultra

New demands on PCB fabrication, namely advanced packaging, ultra high density interconnect (UHDI), and new specialty materials, are converging, changing the landscape of our business. Is it time to start paying close attention to this convergence?

Columns

Latest Columns

||| MENU
Estimated reading time: 6 minutes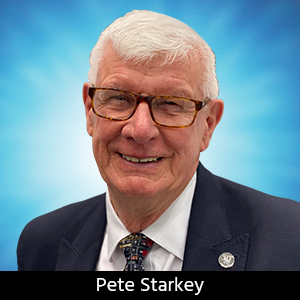 Connect:
Contact Columnist Form
Please register or login to your my I-Connect007 account to send a message to this columnist.
November 25, 2014
Institute of Circuit Technology's 2014 Darlington Seminar
I recently made the long drive up to the Northeast of England for the Institute of Circuit Technology (ICT) annual Darlington Seminar, which was held on the site of the former World War II Royal Air Force Bomber Command Station, Middleton St. George, now Durham Tees Valley Airport. ICT Technical Director Bill Wilkie introduced and moderated a diverse and thought-provoking programme, acknowledging the generous support of Faraday Circuits.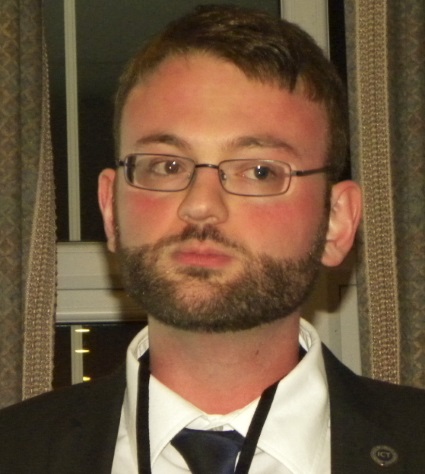 First to speak was Tom Jones from Merlin Circuit Technology, winner of ICT's "Best Young Person's Technical Paper" award, with an extremely professional presentation on acoustic-assisted manufacturing techniques in the PCB industry.
Megasonic agitation, an acoustic technique working at much higher frequencies than ultrasonic agitation with less-damaging cavitation effects, had been successfully employed to enhance the filling of high-aspect-ratio blind micro-vias with electrodeposited copper. Jones described current work on the effects of megasonic agitation on the filling of high-aspect-ratio through vias. Some anomalies in copper thickness had been observed, with thin areas at certain positions along the length of the hole, and it was suspected that these were consequences of overtones and harmonics causing an acoustic standing wave within the hole.

Hydrophone measurements of acoustic pressure corroborated the observed behaviour, positions of maximum pressure appearing to correlate with regions of reduced copper thickness. Modelling and simulation techniques were being used to investigate the impact on wave formation in response to changes to via size, acoustic impedance of PCB material and transducer position. Current-thieving by the transducer had caused variations in copper distribution on the PCB surface, including low current frosting and high current burning. The effects had been minimised by modifying the cell geometry, particularly moving the megasonic transducer further away from PCB, although this was a trade-off against the efficiency of agitation. In other process areas, indirect acoustic agitation with megasonics had been demonstrated to have the potential to improve pattern definition in developing and etching.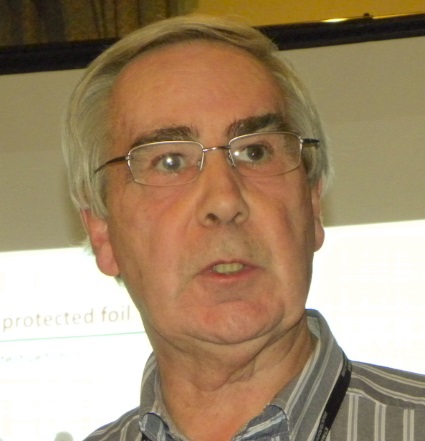 If only making circuits was easier! Tom Brown, technical manager at Holders Technology, whimsically suggested that every PCB manufacturer aspired to an easier life--all he really wanted were higher manufacturing yield, lower cost of production, and better product quality. But where to find them within the mix of materials, equipment, chemical processes, mechanical processes, and people? Some solutions were high-tech, some were highly automated, but not all depended on a high level of investment and need not be complex--indeed in certain cases a solution could lie in making things simpler.

Page 1 of 3