Books

Featured Books

pcb007 Magazine

Latest Issues

Current Issue

Finding Ultra

New demands on PCB fabrication, namely advanced packaging, ultra high density interconnect (UHDI), and new specialty materials, are converging, changing the landscape of our business. Is it time to start paying close attention to this convergence?

Developing a Strategy

A solid strategy is a critical part of success. This month, we asked some of the top industry leaders and business strategy "gurus" to share their thoughts on developing strategies.

Winning With TQM

In this issue, we explore how TQM has entered the DNA of continuous improvement disciplines, and the role leadership transformation plays in this. If you've ever competed against a TQM company, you understand their winning advantage.

Columns

Latest Columns

||| MENU
Estimated reading time: 3 minutes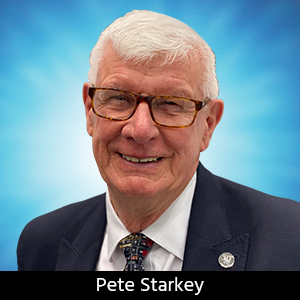 Connect:
Contact Columnist Form
Please register or login to your my I-Connect007 account to send a message to this columnist.
June 3, 2014
ECWC 2014: The Metal-base PCB Technology Session
At the 13th Electronic Circuits World Convention in Nuremberg, Germany, the session on metal-base PCB technology was well-attended, with delegates interested to learn about life cycle cost optimisation, latent short circuit failure, and a particularly innovative alternative approach to manufacturing electronic assemblies. The session was introduced and moderated by EIPC Chairman Alun Morgan.
Dr. Viktor Tierderle from RELNETyX Consulting discussed the optimisation of life cycle cost by selection of PCB laminates, including metal-based materials, using physics-of-failure methodology. For printed circuits to perform reliably under harsh conditions of thermal and mechanical stress, it was important to choose the appropriate laminate from the many available in the market, and to select the best balance between cost and performance to fulfil the requirement.

Dr. Tierderle demonstrated a procedure which began with a CAD data input and took into account all of the relevant issues: Temperature cycling, sustained temperature, humidity, corrosives, power cycling, electrical loads, electrical noise, mechanical bending, random vibration, harmonic vibration, and mechanical shock, using a series of simulation and three-dimensional modelling techniques to predict reductions in life cycle costs. The outcome was the ability to reduce field failure rates and the number of testing cycles required, and to enable the selection of an adequate-for-purpose material with an optimised cost-performance relationship.
Stan Heltzel from the European Space Agency emphasised the critical importance of cleanliness in processing PCBs to avoid latent in-service short circuits. A consortium of space agencies, ESA-qualified PCB manufacturers and leading European aerospace OEMs, had worked on revision 12C of the ECSS-Q-ST-70 Space Product Assurance specification, shortly to be published, which would define new design rules for PCBs. Lack of cleanliness in PCB laminates had been demonstrated in several case studies to be a cause of failure due to electromigration, and Heltzel described the inspection procedures used by ESA on materials, manufacturing processes, and finished PCBs. He discussed risk mitigation strategies, cleanliness control plans, and test methods that could detect reduced insulation due to contamination and electromigration, and presented proposals to tighten the requirements on base materials for the manufacture of high-reliability PCBs for space applications.

Page 1 of 2