Books

Featured Books

smt007 Magazine

Latest Issues

Current Issue

Economic Headwinds

This issue takes stock of the current economic outlook and how companies are using current conditions to move themselves through technological evolutions, workforce shifts, and financial changes. Even with these headwinds, there's forward progress to be made.

Attracting New Talent

To get different results in staffing, you must change how you define, promote and recruit your job opportunities. How do you become magnetic to high-quality early-career candidates?

Test and Inspection

Test and inspection methods are undergoing rapid change. In this issue, we consider the influence of AOI, AI, and human eyes. How exactly are these pieces of the puzzle changing the role of test and inspection?

Columns

Latest Columns

||| MENU
Estimated reading time: 15 minutes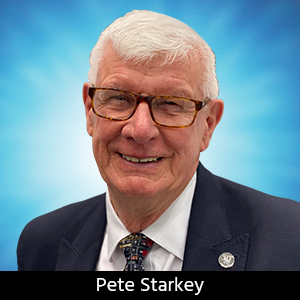 Connect:
Contact Columnist Form
Please register or login to your my I-Connect007 account to send a message to this columnist.
April 16, 2014
NPL/SMART Group Conformal Coating & Cleaning Experience
By far the best-attended seminar-workshop event at an excellent National Electronics Week (NEW) show was the NPL/SMART Group Conformal Coating and Cleaning Experience, seamlessly organised, coordinated, and managed by SMART Group Technical Director and showman extraordinaire Bob Willis.

Day One

Willis combined the exhibition and demonstration area with the seminar theatre to offer an integrated learning experience dedicated to cleaning and coating. The area was a bustle of activity for the three days of the show, several visitors having travelled from mainland Europe and Eastern Europe with attendance at this NPL/SMART event as their primary objective, and several UK assemblers I spoke to were looking to gain a clear understanding of the technology and available options before embarking upon in-house conformal coating.
An hourly series of short, punchy presentations from industry experts, interspersed with opportunities to ask questions and to see equipment and materials in real-time action, maintained a consistent momentum. In Willis' words: "It's about getting them interested to start with!"
Getting people interested in design considerations was a task expertly undertaken by David Greenman from Humiseal. Appropriate and adequate conformal coating drawings were rarely provided, and conformal coatings were commonly specified for historical reasons rather than properly selected to suit the anticipated operating environment. It was important to check the compatibility of a coating with the components of the assembly, and particularly to determine the wettability of the solder mask to ensure good adhesion. "No clean is no option" was his comment about surface cleanliness prior to coating and he recommended SIR testing as a means of qualifying the complete assembly process.

Page 1 of 7