Books

Featured Books

smt007 Magazine

Latest Issues

Current Issue

Economic Headwinds

This issue takes stock of the current economic outlook and how companies are using current conditions to move themselves through technological evolutions, workforce shifts, and financial changes. Even with these headwinds, there's forward progress to be made.

Attracting New Talent

To get different results in staffing, you must change how you define, promote and recruit your job opportunities. How do you become magnetic to high-quality early-career candidates?

Test and Inspection

Test and inspection methods are undergoing rapid change. In this issue, we consider the influence of AOI, AI, and human eyes. How exactly are these pieces of the puzzle changing the role of test and inspection?

Columns

Latest Columns

||| MENU
Estimated reading time: 4 minutes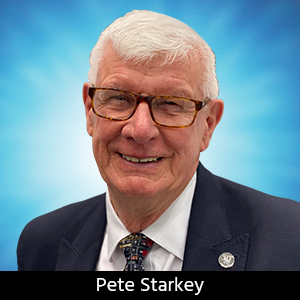 Connect:
Contact Columnist Form
Please register or login to your my I-Connect007 account to send a message to this columnist.
March 25, 2014
Conformal Coating Inspection Defects: Causes and Cures
"Conformal coatings are increasingly used to protect electronic assemblies from contamination and corrosion in harsh or extreme environments, but correct selection and implementation is key to providing enhanced reliability."
As a prelude to the three-day National Physical Laboratory/SMART Group Conformal Coating & Cleaning Experience, to be held during the National Electronics Week (NEW) conference and exhibition April 8-10, 2014 at the Birmingham, UK, National Exhibition Centre, NPL Defect Database Coordinator Bob Willis conducted a comprehensive and enlightening webinar entitled "Conformal Coating Inspection Defects: Causes and Cures," which drew upon his many years of practical experience in solving process problems in the electronic assembly industry.
Stressing the importance of starting with clean surfaces before contemplating any conformal coating process, Willis reviewed the entire assembly operation with regard to the compatibility of PCB and component finishes, fluxes, soldering conditions, and cleaning chemistry. The solubility of flux residues in the chosen solvent was the most important factor is successful cleaning, and he recommended consideration of running costs, keeping the process as simple as possible, setting up a suitable monitoring process, and periodic reappraisal of the whole system. He listed a number of reference books and standards on cleaning and cleanliness testing.
After conducting a real-time poll of the cleaning techniques employed by webinar delegates, Willis moved on to the realities of conformal coating and discussed inspection and quality control methods, beginning with ways of measuring wet coating thickness. Simple wet depth gauges gave a reasonable indication, particularly if used to check the coating in two or three areas on a sample board, recording reading, location, material, and process parameters for future reference. For checking the uniformity of spray coating, he advocated coating a blank test board or a proprietary matrix test card and inspecting in UV light prior to running production. Dry coating thickness could be checked with a digital tester or focusing depth microscope, but a simple and effective test was to use peelable test labels and measure the change in their thickness with a micrometer.
It was important that specifications clearly defined areas to be coated, areas not to be coated and particularly areas where it did not matter, to avoid unnecessary rejection or rework. And it was useful to have a "golden board" for reference and to aid the set-up of AOI inspection.
Willis conducted a second real-time poll of the coating types favoured by delegates, then proceeded to discuss coating and cleaning defects. "Bug-eyes" was his term for defects resulting from a combination of air entrapment and too-rapid curing: Not giving the air time to escape. He considered that minor de-wetting or bubbles on non-critical areas such as substrate or package surfaces should not be a cause for rejection. And he used video to illustrate that small areas of apparent "de-wetting" were in fact simply sites where air bubbles had burst. However, the occurrence of such defects between terminations could have a serious impact on reliability if potentially corrosive materials were not fully encapsulated. It was important to determine whether the appearance of bubbling coincided with a change in process parameters such as wet coating thickness or curing rate.
 Page 1 of 2